WEV Education Scholarships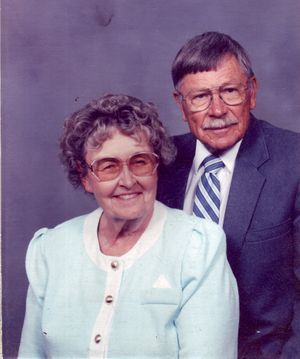 Established in 2018, The WEV Education Scholarships are funded and awarded by Dirk Vastrick, Class of 2016. These scholarships were founded in memory of his parents, Walter & Eleanor Vastrick. Walt and El were always committed to education. They demonstrated what it means to be lifelong learners who also volunteer their time and knowledge to further literacy and life skills education in their community. They would be proud to know that scholarships for servant leader training are being presented in their name.
The WEV Education Scholarships are awarded in consultation with Leadership Spokane staff to those applicants who can contribute unique talents, connections, and/or awareness to the class. The intent is to enhance the experiences of not only the recipients, but also of all their classmates and the greater Spokane community. The successful candidates will additionally have a demonstrated financial need that would otherwise prevent participation in the Leadership Spokane program. If the purpose of these scholarships could be summed up, it would read like this:
"You are not here merely to make a living. You are here in order to enable the world to live more amply, with greater vision, and with a finer spirit of hope and achievement. You are here to enrich the world; you impoverish yourself if you forget this errand." - Woodrow Wilson
Dirk Vastrick is the owner of the workforce training, motivation, and selection firm Dirk Vastrick Presents. 
2023 - Laura Zahn

Realtor, Windermere North Spokane, LLC

2023 - Kelly Brown

President, The Friends of Manito

2023 - Krista Gangis

Veteran Service Officer, Spokane County

2022 - Jene Ray

Associate Director, The ZoNE at Northeast Community Center

2022 - Debra Raub

Development Director, Communities in Schools of Spokane County

2022 - Annie Murphey

Executive Director, Spokane Regional Domestic Violence Coalition

2022 - Scott Ferguson

Executive Director, Embrace Washington

2022 - Olivia Brownlee

Administration Assistant, Northwest Mediation Center

2021 - Tiffany DeTienne

Lead Pastor, Manito United Methodist Church