Legacy Society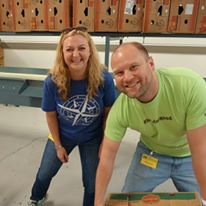 Alumni Association Mission Statement: To build and foster a legacy of leadership in the Spokane area and the Inland Northwest to effectively strengthen our communities. The Association will support the Leadership Programs and provide a forum for continuing alumni advocacy.
Benefits of Joining
Exclusive Legacy Society tours/engagements with Spokane leaders
Quarterly Leadership Spokane newsletters
Recognition of annual stewardship at graduation
Networking opportunities with alumni and other professionals in our community
All alumni are invited to attend tours
As a Leadership Spokane alumnus, you are invited to attend any of the scheduled tours the current class is participating in, as long as there is capacity. These tours are advertised on the Leadership Spokane Alumni Facebook group, so please join to keep up to date.  If you are interested, please call 509-321-3639 to learn more. These tours are open to our alumni only.