Scholarships
---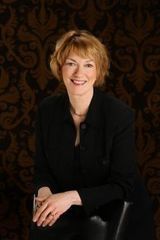 Linda Finney Diversity Scholarship
Founded by Leadership Spokane's Diversity Day Scan Team from the Class of 2013, the scholarship is named in honor of Leadership Spokane's Executive Director Emeritus, Linda Finney. The Class of 2013 wished to recognize Finney for her commitment to diversity and outreach.
 "I was taken completely by surprise," stated Finney.  "It is a huge honor. It feels like a validation of so much I have worked for and care about. 'Thank  you' doesn't begin to express my gratitude." The Scan Team created the scholarship to make a positive change that would extend beyond their class experience.  The scholarship will strengthen Leadership Spokane and the Spokane community by further encouraging diverse participation in the Leadership Spokane program.
The Class of 2013 raised over $2500 to fund two partial scholarships this first year.  At Commencement on the 13th of June, Shelly Wynecoop, Director and Chief Executive Officer at Spokane Tribal College was the first recipient. The scholarship is intended to be need based and provide funding for individuals who are not already sponsored or otherwise could not afford tuition on their own.  The scholarship will be permanently funded by the Leadership Spokane community and administered by the organization.
The Diversity Day Scan Team: Chris Bernardi (Itron), John Dickson (Spokane County), Speed Fitzhugh (Avista), Zane Huffman (FLSmidth), Chris Romey (Spokane Emergency Physicians), Korry Sheffler (Itron), Connie Stark (StarkTours), Tracy Swank (Northeast Community Center)
Recent Recipients
2018 - Cassondra Martinez

Spokane Public Schools Teacher

2017 - Christina Kamkosi

Program Assistant for Operations, Empire Health Foundation

What a joy and honor to be the recipient of the 2017 Linda Finney Diversity Scholarship. After being inspired and encouraged by a few community leaders, I decided to apply to the program. This honor from Leadership Spokane and also additional funds from my employer, Empire Health Foundation to support my learning journey is definitely one of my highlights for this year. As an immigrant woman, I am looking forward to getting exposed to different functions of my community which will also strengthen my belief about building community and what it means to be a servant leader. I believe that Leadership Spokane will be a place where I will continue to grow and become a stronger member of my new home, Spokane. I am excited about serving with my cohort, having exposure to diverse perspectives and learning the stories of my fellow sojourners as we contribute to sustainable impact in our region.

2016 – Nicole Rosenkrantz

Diversion Supervisor/Racial & Ethnic Disparity Grant Coordinator, Spokane County Juvenile Court

I am extremely honored to be the third recipient of the Linda Finney Diversity Scholarship. I have been very interested in joining Leadership Spokane for the last several years however my place of employment does not provide financial assistance. This year with the support of my family I decided that I would apply and pay my way through the program on my own if necessary. If I had not received this scholarship I would not have been able to participate this year.

I have worked with diverse and marginalized communities for the last 17 years. A re-occurring theme that I have seen when working with youth and families in-need is that if they feel supported and encouraged; are taught that they are in fact worth advocating for; and are assisted with resources they have a high likelihood of implementing positive changes and moving forward from their current circumstances. Spokane already has many programs and resources that address these challenges however we as a community need to support each other's businesses and organizations in unity and inclusiveness. Social equity for people of all races and ethnicities is something we as a community should strive for. Our youth and families could benefit greatly if those of us who work with them were able to see our own biases and work through them in order to promote fair treatment.

I look forward to sharing knowledge with and learning from my cohort in order to gain connection, skills, understanding of what our community needs, as well as gain opportunities to effect positive change in our community through collaboration and leadership.

2015 – Rebecca Bender

Union Gospel Mission of Spokane
In the 1990's I worked in corporate sales. I enjoyed meeting people and the challenge of my job. Later that changed when I was diagnosed with a chronic illness. I became sicker and I eventually went on permanent disability. This caused me great depression, a divorce, becoming homeless and even a suicide attempt. After spending time in a recovery program, I finally embraced the person I have become and my unique circumstances. Both working and volunteering for non-profits encourages me to see people differently. Being awarded the Linda Finney Diversity scholarship has helped me rewrite my story. Leadership Spokane is more than a class about our city. It is a class that teaches each of us to accept others and to embrace the different outlooks we all have. In the 2015 class, we all contribute and we all listen. We listen to learn. My world has expanded and now I want to give back. This scholarship has given me a new way to look at life and I will forever be grateful.

2014 – Shelly Wynecoop

Director & Chief Executive Officer, Spokane Tribal College
I am grateful and honored to have been the first recipient of Leadership Spokane's Linda Finney Diversity Scholarship. My participation in the 2014 leadership class offered me insight into the various interwoven functions of the city from a set of perspectives very different from my own. I hope that my presence in the class likewise provided some alternate perspective to my classmates and the program as a whole. Multiple voices make for responsive organizations, and Leadership Spokane's continued pursuit of realistic representation will pay off in a city of deeper awareness and greater heart.
---
DaZelda Scholarship
The DaZelda Scholarship, created and administered by Susan and Ira Amstadter, Class of 2000, owners of Express Employment Professionals, is awarded to an incoming member of the adult Leadership Spokane program who demonstrates a passion for his/her community, finds creative and innovative solutions to problems, has a zest for life and can answer the question, "What can you do today to strengthen your heart and increase your capacity to do good in the world?"
 Zelda was Ira Amstadter's grandmother and lived to be 97 years old. The DaZelda Scholarship was established in Zelda's memory to honor her spirit of zest, vigor and sense of community. Founder Ira Amstadter says "My grandmother was a woman full of life and zest, and I am sure she would be proud of how we have chosen to honor her. The scholarship is a family choice. The applications are passed around to almost all the members of the family, and we collectively choose the winner. She would be proud that we as a family are helping to improve the community one person at a time."
Recent Recipients
2018 - Sarah Bain

Spokane Public Library Foundation
Director of Strategic Partnerships & Development

2017 - Skyler Oberst

Legislative Assistant, Spokane City Counicilmember Karen Stratton

After witnessing a religiously motivated act of hate, Skyler founded the Compassionate Interfaith Society on his undergraduate campus and began working with civic leaders to create a more pluralistic community in the greater Spokane area. Since then, he has spoken on the power of interfaith cooperation internationally and at the White House, contributed to the Millennial Values project at the Berkeley Center at Georgetown University, and has been a research associate mapping out religious landscape of the Inland Northwest at the Pluralism Project at Harvard University.
Skyler has spent the last year as a Germanacos Fellow for the Interfaith Youth Core, where he developed the award winning "Meet the Neighbors" campaign, an online toolkit complete with videos for exploring Spokane's religious landscape. The project gained national attention this year and has been hailed as an innovative project by the White House. Skyler currently serves as an Ambassador to the Parliament of World's Religions, the Vice President of the Board of Trustees for Spokane Faith & Values, and the President of the Spokane Interfaith Council. He also works as a legislative staffer to the City Council in Spokane and is an avid fan of marmot watching in Riverfront Park.

2016 – Suzy Greenwood

Rotary Club of Spokane #21
When I was approached by one of my Past Presidents about participating in Leadership Spokane, I was honored. A further suggestion to apply for the DaZelda Scholarship delighted me. I have the distinct privilege of knowing the Amstadter family and have heard stories of Zelda, the wonderful woman for whom the scholarship is named. The opportunity to represent this very special lady and her ideals inspires me. Zelda was a woman of such heart and principal. I am very proud to carry forward this piece of her legacy as I spend the next year in Leadership Spokane, and then the years to come discovering each day new ways to embrace our community, to "strengthen my heart and to increase my capacity to do good in the world." I want to thank the Amstadter family for believing in me and my Board of Directors for investing in this program on my behalf. I am looking forward to an amazing experience.

2015 – Sarah Wallin

Wishing Star Foundation
As the leader of a grassroots nonprofit, I knew that our budget just wouldn't support the cost of tuition for Leadership Spokane. However, after attending an informational briefing, I knew that the value and benefits of the program far outweighed the monetary cost. I was determined to make it work and after some digging, learned about the DaZelda Scholarship provided by the Amstadter family. I have become a recipient of the scholarship and have had the privilege of joining the Leadership Spokane Class of 2015 because of it. Thank you for the opportunity to join this amazing program!

2014 – Marshall E. Peterson Jr.

Marshall the Photographer
Spokane is a richer city when everyone is offered a seat at the leadership table. Winning the DaZelda scholarship allowed me, a small business owner and artist, to spend a year with other emerging leaders deepening our knowledge base and building relationships – both of which help us to work together to make Spokane a better place for all. I am deeply grateful to Ira Amstadter and his wonderful family, especially grandma Zelda, the inspiration for the scholarship. Ira is a shining example of how alumni can use their resources to positively affect Spokane. Are you the next Ira?

2013 – Bobbie Domonouski

Girls Scouts Eastern WA and Northern ID
I applied for Leadership Spokane, class of 2013, knowing I would need a scholarship(s) to attend. I received assistance from the Leadership Spokane scholarship fund, and then amazingly was awarded the first ever DaZelda Scholarship. I worked for a non-profit that would have been unable to cover the tuition. As someone who has spent my career working in the servant leadership environment every day, I am grateful for the wonderful opportunity it provided me to learn more about our community assets and needs and to interact with other servant leaders. I will forever be grateful to Ira and Susan Amstadter for their gift!
---
Smith-Barbieri Fund Scholarship
This scholarship is awarded to an incoming member of the adult Leadership Spokane program who demonstrates a passion for his/her community, who is making a lasting life transition and who has a desire to step up to leadership. The candidate must also have a demonstrated financial need that would make Leadership Spokane tuition a barrier to participation in the program.
"We understand how challenging it can be to make lasting life transitions without a community of support around you," stated Sharon Smith and Don Barbieri.  "We are working to eradicate the systemic causes that lead to hardships like domestic violence, substance abuse, unemployment and incarceration, but we know that these things still happen. For those times, we work to ensure our vulnerable citizens have access to tools and resources to achieve sustainable well-being and to make their voices heard in community decision making."
"I have asked myself whether one has to have money or position or a life of advantages in order to be a leader," remarked Linda Finney. "I think that people coming from challenging backgrounds have much to contribute to the leadership table.  By funding an annual scholarship to Leadership Spokane, the Smith-Barbieri Progressive Fund is removing some of those barriers." John Lemus, Community Relations Facilitator at Skils'Kin was the first individual to receive this scholarship at Commencement 2014.
Past Recipients
2016 – Marilyn Nelson

Program Director, Transitions Transitional Living Center/ EduCare

I am excited and honored to be the winner of the 2016 scholarship to Leadership Spokane. I am looking forward to developing new leadership skills and learning how I can use those skills to better serve the families in our programs and also to contribute to the success, prosperity, and opportunities in Spokane.

I am truly grateful to the Smith-Barbieri fund for this opportunity. It will be a long lasting investment as I look forward to using what I learn as a leader to serve both the programs I direct as well as the community of Spokane that is my home.

2015 – John Lemus

Community Relations Facilitator, Skils'kin

Being in the Leadership Spokane Class of 2015 has completely changed me as a leader on so many levels. It has helped me to see the different perspectives and ideas of other amazing leaders within in our class, I've also learned to see outside of the disability community bubble and focus on the needs of the whole Spokane community.

I am incredibly grateful to the Smith-BarbIeri fund and Skils'kin for investing in me as a leader. I will return this investment by continuing to serve the Spokane community for years to come.
---
About the Smith-Barbieri Progressive Fund
The Smith-Barbieri Progressive Fund aims to build upon our region's strong foundation to ensure that those in need have every opportunity to succeed. With strong community partnerships, creativity and tenacity, we work to reduce poverty, broaden low-cost/affordable housing, foster a more dynamic constituency and spotlight our region.

 If you are Interested in applying for this scholarship, please send and email to leadership@leadershipspokane.org