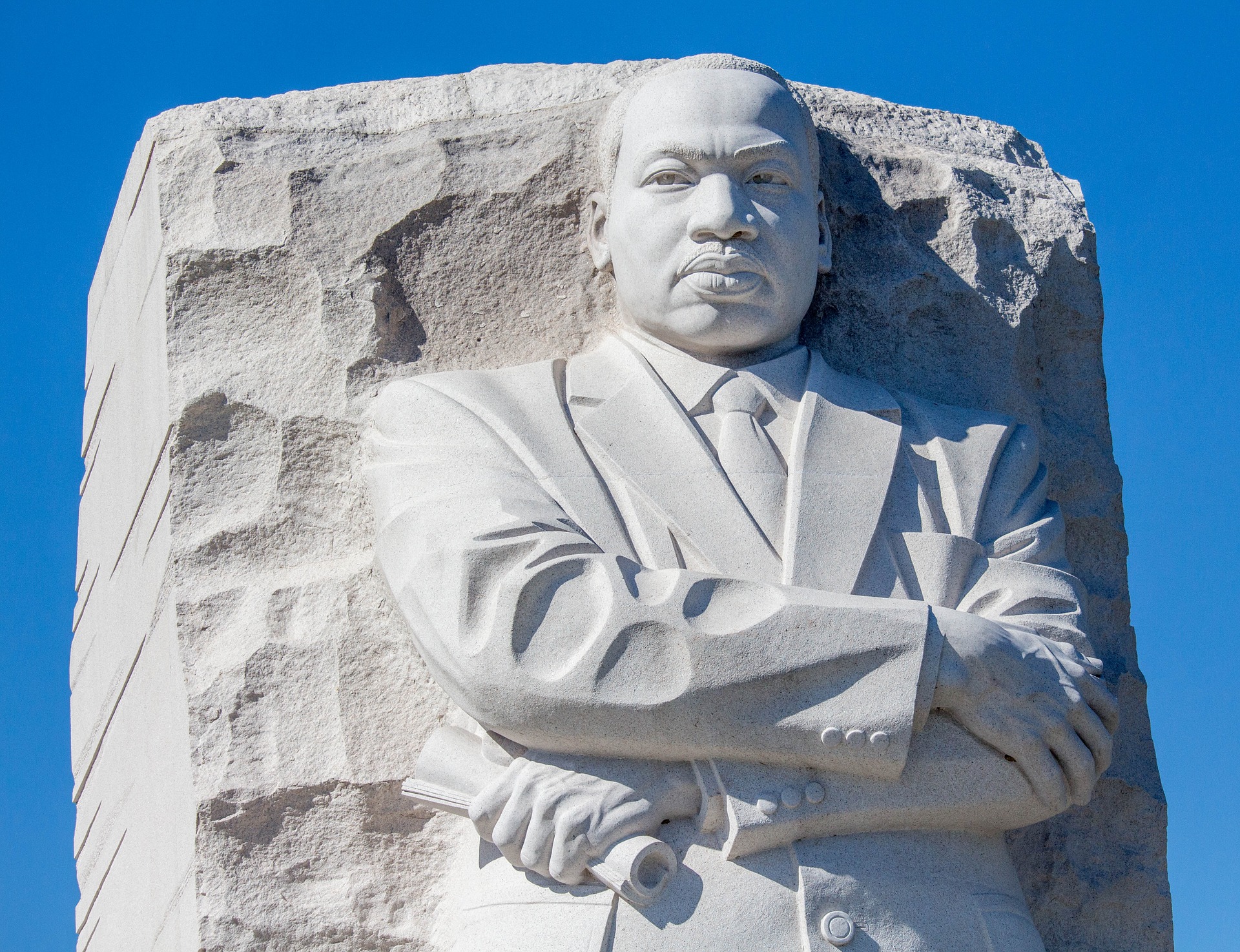 Leadership Spokane is committed to the truism that leaders always learn. 50 years ago this week, Dr Martin Luther King tragically lost his life to an assassin. His dream though is still very much alive as evidenced by the very large march in Spokane for his birthday this past January, and the major events commemorating his contributions to American society, including the dedication of his moment on the Washington DC mall a few years ago. Dr King lives on in our hearts in part because of his oratory, in part for his dream, but largely because he stood for something millions of Americans stood for—civil rights.
I realized as I reflected on Dr King's legendary life how often I focus on leadership 'tactics' when teaching others about leadership. Just as important, and not talked about as much, is leadership strategy or the goal of our good works. Robert Greenleaf's ten principles of servant leadership do include several strategic aims—building community and commitment to the growth of people. These are the 'Why,' which Simon Sinek reminds us is the most consequential question to answer: "People don't buy what you do, they buy why you do it."
Team Leadership Culture wrote a blog in August 2015 entitled "5 Steps to Stand for Something Greater." The author Ron advises leaders to set the example, to examine their own core beliefs, to elevate people to a higher purpose, to seize the higher ground and to realize there is a cost to standing for something. Leaders who 'can not walk the talk' will surely come up in short in standing for something worth believing in. In that same blog, John Gardner, Stanford professor, and former secretary of Health, Education, and Welfare, is quoted offering four moral goals of leadership for the greater good:
1) Always releasing human potential
2) Balancing the needs of the individual and the community
3) Defending the fundamental values of the community
4) Instilling in individuals a sense of initiative and responsibility
Each of these principles should become part of a leader's strategic toolkit for building community and supporting the growth of people. I had the privilege of saluting 15 WSU college leaders this weekend who participated in a year long leadership program to better understand their community and their servant leadership abilities. I applaud them for giving up their Saturdays to be better equipped to lead well for our future. As I shook their hands for a final time, I asked them what they believe in. Each was quick to answer with remarkable and profound answers ranging from helping others to encouraging social justice to never giving up when obstacles arise. We all need a spine to stand tall, we all need a sun to light up our solar system. Leaders need a moral center. Noble causes we believe in give us grit and give us meaning. Leaders of consequence have a belief that inspires them to stand for something. When they do, we all stand. 50 years later, we still stand for Dr King. Leaders do stand for something, and when they do, we happily follow.
The time is always right to do what is right. ~ Martin Luther King, Jr.