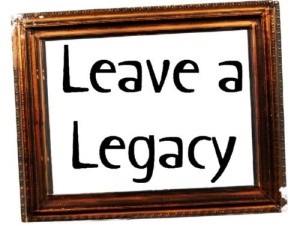 Leadership Spokane is committed to the truism that leaders always learn. This past week, WSU alumnus and famous sports broadcaster Keith Jackson passed away. As a huge college football fan, I grew up on his folksy sportscasts. Even non-sports fans would recognize his famous phrase, "Whoa Nellie!" He helped build the popularity of the Rose Bowl, "the Granddaddy of them all," and humanized any broadcast he televised. I had not realized he was a WSU graduate until recently, but it came as no surprise; Jackson brought down-home Palouse civility to all he touched.
Jackson's passing reminded me that leaders need to keep their legacies always in their crosscheck—not for their own purposes, but for that of their followers. As a past military leader, I knew that our tenures were often limited. Given that knowledge, a cardinal awareness for me was to always leave something better than I found it. Followers are the beneficiaries of good legacies, and in the process, leaders fulfil their servant leadership characteristic to "support growth of people." In a November 2016 Inc. article titled "5 Ways the Best Leaders Leave Unforgettable Legacies," Ben Fanning suggests the best way to leave a positive legacy is to: 1) Prioritize people 2) Invest time and money 3) Connect in person 4) Empower others, and 5) Model the behavior you want to last. Each suggestion boils down supporting our followers and putting people over resources. Leadership is ultimately trust, and the ultimate gift of leaders is to develop our followers by believing in them. That builds unbreakable bonds of trust.
Famous leadership guru John Maxwell shares the same idea in a January 2015 article titled "What Should Be the Legacy of a Successful Leader." Maxwell says, "If you want to leave a legacy, invest in people, and encourage those you develop to pass on everything they learn from you to others who will do the same. People are what matter in this world—not money or fame or buildings or organizations or institutions." Maxwell goes on to say, "I believe the greatest legacy a leader can leave is having developed other leaders." In one sentence, Maxwell captures the essence of Leadership Spokane. For 37 years, our program has shined because its legacy is solely to develop over 2,000 adult and youth leaders. Those leaders then go on to develop other leaders, and the show must go on.
Leadership author Tony Rubleski speaks of trailblazers in his many leadership books. Leaders are trailblazers. Leaders whose legacies survive are those whose trails last through the test of time, long enough for others to follow after they have left the scene. Think back to leaders who have left a trail for you to follow. They likely invested in you, connected with your aspirations and paved a way forward. As we enter the New Year, it is prudent for us as leaders to reflect on how we can trailblaze a path that serves and inspires our followers. Keith Jackson left a legacy I will not soon forget. Kindness, humor and Palouse hospitality are characteristics I try to trailblaze daily. Saying "Whoa Nellie" every once in a while probably won't hurt either. Leaders leave (positive) legacies.
"The final test of a leader is that he or she leaves behind in others the conviction and will to carry on." ~ Walter Lippman