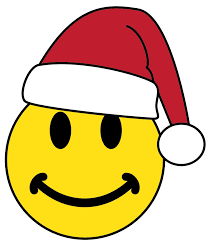 Leadership Spokane is committed to the truism that leaders always learn. As we move into December, the holiday seasons kicks into high gear. For some, it is a magical time of the year at home and at work. For others, it is a very difficult time of the year as the intensity of the holidays causes additional stress for those who have significant challenges in their life. How should leaders approach the holiday season?
Leaders always need to be aware of their surroundings. When leaders use the core servant leadership characteristics of empathy and healing, they are well equipped to be agile and respond to their follower's distinct needs. The holidays, however, remind me of the amazing power of positive reinforcement and cheerfulness. This past weekend, our adult and youth leaders volunteered to ring bells for Salvation Army to raise change for the winter warming fund for the homeless. As I approached the kettle crew, the enthusiasm and cheerfulness was palatable. I was so buoyed by the group's enthusiasm and energy that I immediately started reaching for my wallet. These leaders reminded me that good cheer creates positive results.
An April 2017 blog "Flower Power" by Erin Van Der Meer reminds us that bunches of flowers have been scientifically proven to lower stress, lower pain and promote stress in hospitals. The reasons suggested for these positive reactions are two-fold: one, flowers promote nostalgia of happier times and two, remind us of agricultural fertility, which harkens back to our ancestral origins when farming was pivotal to life. Employees in Tokyo, for example, exposed to roses for 4 minutes saw measurable improvements in their stress levels.
Mark Feldman in a February 2017 Business.com article "To Infinity and Beyond: Harnessing the Power of Positive Thinking" cites the excellent work by Barbara Fredrickson, a psychology professor who writes on the power of positivity. Positivity in the workplace, she writes, builds resilience which may be just the right ingredient during the darkness of winter and stress of holiday hustle and bustle. Alan Carsrud in his book Understanding the Entrepreneurial Mind comments "negative thinking from entrepreneurs in a negative mood could lead to decisions which are more likely to be poor in venture." Likewise, Carsrud found that positive entrepreneurs are more likely to persuade a potential customer to try a new product. In other words, positive energy is contagious.
The holiday season has daily allusions to positivity, and good cheer is punctuated with holiday office parties. Based on research, I suggest "Let the good times roll." Leaders who lead with good cheer and positivity promote workplace productivity, resilience, problem solving, energy, better decision-making and increases in morale. As mentioned earlier, leaders should be sensitive not to overdo the 'sunshine' when doing so creates stress and puts additional pressure on the situation. However, it is prudent to use the holidays to remind oneself that good cheer year round floats all boats. Leaders should certainly start by smiling; they also should have good cheer. Happy holidays!
There is no investment you can make which will pay you so well as the effort to scatter sunshine and good cheer through your establishment. ~ Orison Swett Marden