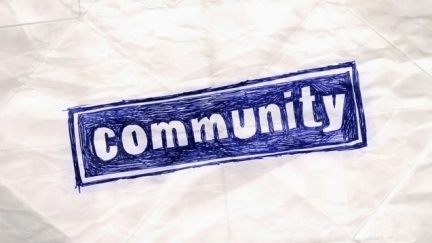 Leadership Spokane is committed to the truism that leaders always learn. Our adult class focused on governance in November. This month's servant leadership characteristic is build community, one of the characteristics unique to servant leadership. Why is community important? Robert Greenleaf, author of modern servant leadership theory, understood earlier than most the inherent truth in the old African proverb "Alone you go fast, together you go far." Communities are thus the cornerstone of individual growth which servant leaders are bound to promote as we aspire to serve the individual.
Interestingly, Greenleaf in the 1970s worried that community was breaking down. He believed that mass movements were not necessary to revive communities overall, but did call on servant leaders to make extra efforts to move their small community forward, and then collectively, community would grow by the culmination of many small communities. Were he alive today, Greenleaf would be shocked at how much communities have grown apart, being replaced by social media's less personal connections.
Social media in connecting us to so many (we would not normally meet) paradoxically is also causing us to be further isolated. Sandra Bilbray in her June 2014 blog Live Happy article "Ten Ways to Build Community" argues the number one way to build community is to simply 'walk outside their front door.' Moving beyond the smart phone and actually meeting people and learning what they are passionate about creates empathy. Understanding and relating to one another engenders and enables trust. Sklyer Oberst, Class of 2017 and recent honoree of the inaugural Emerging Philanthropist Award by United Way's Emerging Leaders Society, walks the talk of moving outside the front door. Whether he is connecting neighbors as President of the Interfaith Council or bringing leaders together to dialogue, he smartly models walking outside his front door to meet neighbors. Closer to home, one of my neighbors, Devin, works outside almost always having his garage door open. While his heat bill must be dramatic, Devin keeps his door open seeking conversation, and in effect, tightening neighborhood connections. Devin trusts and is trusted.
Ultimately, to build community, servant leaders need to champion other servant leaders. As community becomes harder to pull together, we need advocates training their replacements. Community building is a marathon process and the more runners passing the baton, the shorter the race becomes. Leadership Spokane aims to be a champion of all our alumni leaders, which is why we relish our Facebook posts celebrating any of our alumni accomplishments. As an example, our past executive director, Linda Finney, and Mary Cole introduced the Cole award to annually honor a transformative leader six years ago. We need as many King Cole winners as we can promote, because gratitude is always contagious.
Marshall Peterson, Class of 2014 and professional photographer is on a mission to build our community one good idea at a time. Three years ago, seeking to grow his community, he started Porchfest, a fall festival where neighbors visit West Central porches to listen to music, share experience and get to know one another. His vision is coming to life because he had an idea to open not one, but many front doors in our community. Marshall is following in the footsteps of Greenleaf, building his small community with the knowledge that it will propel the larger community as well. Leaders must build community so that as a nation we can go far.
"Without a sense of caring, there can be no sense of community." - Anthony J. D'Angelo