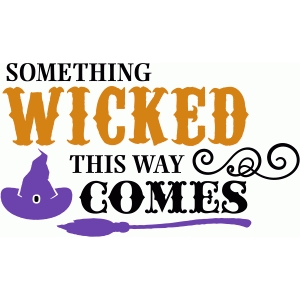 Leadership Spokane is committed to the truism that leaders always learn. As Halloween visits us this week, I am reminded of movie and book I read in my childhood years by Ray Bradbury Something Wicked This Way Comes. The story is a triumph in the end when happiness and cheerfulness beats back the wicked forces of the principle antagonist, Mr. Dark, and the evil carnival he brings to town fades away. Daily life often doesn't end with such happy endings, but one thing I am reminded of this Halloween is that leaders should never shy away from wicked problems. Unfortunately, wicked problems exist although not deemed that for their evil connection. Rather, these problems are denoted as such because they are impossible or difficult to solve. According to Wicked Problems Project at www.wickedproblems.com, a creation of the Austin Center for Design, these incredibly complicated challenges arise from incomplete or contradictory knowledge or the number of people and opinions involved in their solution. Examples include poverty, education, the economy and so forth. The accessibility of affordable health care nationally may be another emerging wicked problem.
In 1973, academic Horst Rittel first identified ten characteristic of wicked problems, among them: "It's hard, maybe impossible, to measure or claim success with wicked problems because they bleed into one another." A decade ago, for example, one wicked problem Spokane had was lagging graduation rates hovering in the mid-seventy percent range. It took a community solution led by Priority Spokane and an array of community partners including our public schools to attack it. It was wicked because it was the result of a variety of confluences from poverty to family influences to discipline issues to school policies. After five years of focused problem solving, the school district had increased graduation rates that met or exceeded the state's average resting in the mid-eighty percent range. So many of the graduation issues bled into the other issues but ultimately through teamwork, the team was able to isolate and address several challenges that resulted in hundreds and hundreds of more students graduating high school yearly.
Leaders who tackle wicked problems are coined social entrepreneurs. Fortunately for Spokane, we have many social entrepreneurs who are taking head-on our wicked problems, from poverty to homelessness to mental health to strengthening our infrastructure. Ultimately, leaders who are up to the challenge of battling back wicked problems know that marginal progress rather than complete success is the goal. Wikipedia's discussion of wicked problems says it well: "In Wholesome Design for Wicked Problems, Professor Robert Knapp states that there are ways forward in dealing with wicked problems. 'The first is to shift the goal of action on significant problems from "solution" to "intervention." ' Instead of seeking the answer that totally eliminates a problem, one should recognize that actions occur in an ongoing process, and further actions will always be needed."
Spokane's social entrepreneurs know this well and have been tackling our wicked problems piecemeal. Entrepreneurs like Walt Worthy, Ron Wells and Jim Frank are slowly rebuilding our infrastructure. Priority Spokane continues to focus on treating mental health challenges, and the school systems are not shying away from graduation rates and seeking a pathway to above ninety percent. Cheerful joy was the solution of battling back the fictional evil in Something Wicked This Way Comes. In real life, a willingness to make a small difference is the antidote for wicked problems. Fortunately for our community this Halloween, we have leaders willing to step up to battle the worst of our problems. Leaders must tackle wicked problems.
Nothing is permanent in this wicked world – not even our troubles. ~ Charlie Chaplin