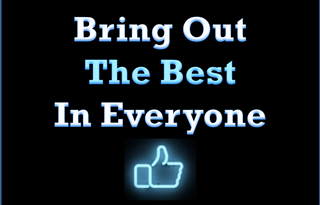 Leadership Spokane is committed to the truism that leaders always learn. This past week, I enjoyed the timeless classic West Side Story at the energized Spokane Civic Theater, the 20th century retelling of the tragic Shakespearean tale of Romeo and Juliet. This showing was a little more surreal with the many Puerto Rico references reminding the audience of the hurricane-ravaged island and helping us keep the survivors in our thoughts. Every time I see a play, I pick up different emphasis items as actors and actresses share their special touches. This play was no different, and I was impressed with the communication of Maria, the lead actress, who espoused strong servant leadership principles.
Robert Greenleaf is quoted as saying "Servant leaders bring out the best in their colleagues by engaging, inspiring, coaching and mentoring. Servant leaders help their colleagues understand the organization's mission and goals, and make sure their colleagues have the training and tools they need to fulfill the mission and achieve the goals." Well said, well said indeed. Throughout the entire conflict-filled play, Maria is communicating reconciliation and attempting to bring together warring ethnic fashions in the New York City boroughs. She coaches her family members and uses her new found love, Tony, to try and bring peace. As the big "rumble" climaxes, she pushes back on her relatives exclaiming that nothing bad could be happening because her boyfriend, Tony, promised to save the day. She is an eternal optimist and only believes in the best even as hatred and prejudice is strong within the background.
Author Leonard Doohen in his "Leaders Are Healers" Linked2Leadership blog comments: "An individual leader must always appreciate that he or she needs healing in order to effectively serve others and the organization. Perhaps, leaders should take an oath similar to the physicians; first do no harm. " This quote speaks to a servant leader's biggest challenge to help without impeding their followers' progress. A servant leader by their nature is an accelerant, or an additive to the situation. Lao Tzu's famous quote "To lead people, walk behind them" is very apropos to the servant leader journey.
I marveled at Maria's influence throughout the play because she represents so many out there who are the quiet leaders of the organization. Oftentimes informal leaders are the most powerful in an organization eclipsing the formal leaders who are perhaps more brash but less effective in motivating followers to exceed their abilities. Maria influenced her family, she influenced Tony, and many rallied around her. Then in the tragic finale, after her boyfriend had been killed, Maria rises above the rest and asks for forgiveness and unity of her enemies as opposed to seeking revenge. Unlike the sad end to Romeo and Juliet where both perish, Maria lives on and in doing so, she brings out the best in her community. Maria is a leader who unites, coaches, mentors, and ultimately forgives to bring a ray of light to a dark night. Thank you Spokane Civic Theater for reminding me of the quiet power of servant leaders who always make a positive difference by nuance and suggestion. Servant leaders by their example bring out the best in their followers.
From caring comes courage ~ Lao Tzu