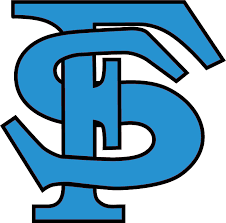 Leadership Spokane is committed to the truism that leaders always learn. This past week, a horrific tragedy occurred at a local high school, Freeman High School, when a student took a gun and shot and killed a fellow student and injured three others students. Schools are always sanctuaries, places of higher learning, free thinking and friendships. When attacks of violence occur, we all suffer with deep remorse made worse by the very realization that our schools represent our future and an attack on one is an attack on all. So these senseless attacks against innocence rattle our moral compass and the most innocent of all are our children.
One leadership characteristic that always emerges and is emblematic of good leadership is "rallying." Leaders rally. We have seen it here recently in the wake of hurricanes Harvey and Irma where leaders emerged across the spectrum to save lives, give aid and deliver hope. The term rally is more than just showing up. It brings images to mind of arousing and stirring others to action, of encouraging the actions of others, and of producing outcomes greater than individual parts. Rally leaders bring synergy from chaos.
More often than not, the term rally is associated with sports figures who take their team to victory when the night is darkest. New England Patriots quarterback Tom Brady was famously seen to rally his team to an incredible Super Bowl win last year against the Atlanta Falcons. Tom did a lot by himself to perform but the key characteristic was he motivated 21 other players to believe, to deliver a victory that came down to the wire, against a beleaguered Atlanta team that competed until the end, too, but did not rally to stop the Patriot's final push.
Daily life is much more meaningful than sports matches and more often than not, the challenges we face need leaders that rally to inspire others. Parents rally, teachers rally, employers rally. We all have it in us – the question is – do we stand up and say, "Let's do this," or do we take a back seat and complain and seek to fragment the situation rather than find that team synergy.
In the case of Freeman, leaders rallied. The remarkable Superintendent Randy Russell and Sheriff Ozzie Knezovich stood up and provided a sense of calm. Parents responded putting their arms out to give love despite the fear. The medical community swelled to provide healing. And a community rallied that went far beyond the small rural Freeman community. Leaders like Antony Chiang, Empire Health CEO, mobilized his workforce to go down and be on site to provide assistance to help the school restart. The energized Christina Kamkosi, Adult Leadership Class of 2017, reached out to her leadership class and immediately our alumni stood up and said "I am on my way." Local entrepreneur Kevin Parker offered free coffee drinks to any teacher who needed it at his generous Dutch Brothers stores community wide, just to remind teachers: "We need you." These kinds of stories have been exponentially building for days.
We have two amazing Youth Leadership students from Freeman, both safe but both impacted by the numbing events at their school. They both courageously reached out and said they are moving forward as best they can. With families like they have and a community that rallies like Spokane, it is certainly an easier path to do. Last week, I wrote about the importance of leaders emerging after the two treacherous hurricanes. In dark times, we also need to leaders to rally to raise our spirits as we are wells of emotion and emotion is the equalizer when all else comes apart. Yes, with emotion, 2 plus 2 can equal 5. A community emerged this week, but most importantly it rallied. Leaders rally. We are Freeman Strong!
"Leadership is the capacity and will to rally men and women to a common purpose and the character which inspires confidence." ~ Anonymous