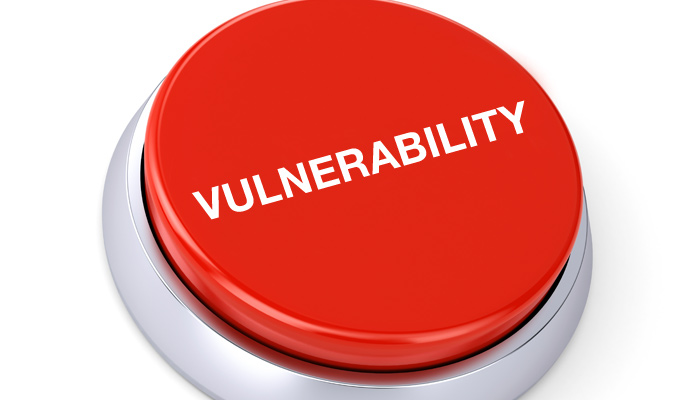 Leadership Spokane is committed to the truism that leaders always learn. During the summer, I focus on topics off the beaten leader trail. Third in a series of "off the beaten path" summer leader blogs is the importance of leaders showing vulnerability. In the past two weeks, we've discussed the importance of leaders having fear and asking for helping, which both point to another critical servant leadership characteristic – showing vulnerability. As servant leaders we aim to serve first. An important measure to do that is narrowing the chasm between leaders and followers. Traditionally, leaders pursue a strong leader model showing themselves as omnipotent which has the unintended side effect of distancing ourselves from our followers. Showing our true self, our vulnerable self is a means to once again narrow that gap.
David Williams, in a July 2013 Forbes article, "The Best Leaders Are Vulnerable," makes the case that vulnerability is not a weakness: "In reality, vulnerability is a strength. Every leader has vulnerability. The greatest leaders have the self-awareness to recognize this fact. They also recognize that showing their vulnerability is a sign of courage and strength." I completely agree. As I finished my Air Force career at Fairchild AFB, I made an effort to invite the newest Airmen on base over to my house for a monthly lunch and introducing them to my family. The reason for this novel approach of eating lunch with the base commander was to be welcoming, to share my priorities with them and to hear from them any concerns. But, ultimately, my hidden agenda was to show them that while I was the acknowledged leader, it was also important for them to know we are ALL rowing together to protect our nation. Hierarchy is vital to military effectiveness but teamwork is vital as well. There is a fine balance between the strong leader and the distancing that naturally occurs. Vulnerability is the equalizer.
Famous football quarterbacks like Tom Brady deal with this balance all the time. Brady is the acknowledged world class leader of the New England Patriots, but putting yourself above the fray will not lead to success off the field. Brady must endeavor to work hard in summer training camp, play in the trenches and suffer an occasional sack to show his vulnerability and equality.
Researcher Brene Brown offers another benefit of leaders acknowledging vulnerability. When leaders show they don't know everything, that spurs other team members to bring fresh ideas to the table. Brown states: "Vulnerability is the absolute heartbeat of innovation and creativity. There can be zero innovation without vulnerability."
Mike Robbins, in his July 2010 Huffington Post blog, "The Value of Vulnerable Leadership," offers five ways for leaders to show vulnerability: 1) Admit and own your mistakes; 2) Share your fear and insecurity; 3) Don't take yourself too seriously; 4) Share your own process, journey and challenges; and 5) Ask for and receive help from others. Leaders like the quarterback of team have a tough job – show strength and yet show we are not omnipotent. Servant leaders who find this balance put themselves in the sweet spot of leading and serving. The old saying "Don't let 'em see you sweat" still has merit in crisis situations but in the long haul of leadership, you will have plenty of hot days. Showing a little perspiration is the right thing to do, because leaders are humans. Leaders are vulnerable.
"Honesty and transparency make you vulnerable. Be honest and transparent anyway." ~ Mother Teresa