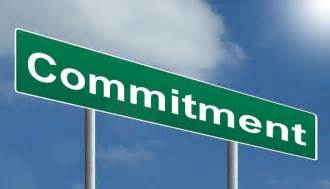 Leadership Spokane is committed to the truism that leaders always learn. This past week, I listened to Rudy Trejo of WSU spin up his second year of a WSU college junior leadership program. Last year, with the help of several dozen Leadership alumni, the inaugural year was a complete success teaching 20 juniors the importance of leadership in our daily lives. It was exciting to witness the first year of this new program. I imagined sitting alongside Leadership Spokane in 1983 and how exiting that would have been, especially knowing the 35 important years of good history to follow. I am sure WSU Leadership has just as bright a future, but that is dependent on our alumni, at least in the short term. I so appreciated the alumni who took time out of their day to help Rudy get the second year off the ground. It had recent alumni like Tracie Meidl, Albert Tripp and Heather Hamlin who just graduated in 2017 and want to jump in to help and other alumni like Jim Bradley, Class of 2016, Cathy Hansen, Class of 1998 and Tonya Sherman, Class of 2007, who demonstrate that leadership is calling for them. This good first step for Cougar Leader Class of 2018 reminded me the importance of commitment. Authentic leaders must commit to success.
Author Mark Leheney in Resources for Business Analysts, summarizes "commitment" in his article "The Five Commitments of Leadership." He smartly reminds us leaders should be committed:
• To the self - how much you work on developing yourself as a human being, to be the best leader you can be. In fact, it is self-awareness that is the first major step toward becoming truly committed.
• To people - how much you really focus on connecting with those around you in order to work effectively with them.
• To the organization - how much you are devoted to the intentions and performance of the place where you work so that you show up with maximum energy and conviction.
• To the truth - how much you tell and invite the truth, even when it is hard, in order to keep yourself, others and the organization on a right course.
• To leadership - how much you answer a call to lead and choose to engage in proven, effective leadership behaviors.
Commitment is critical to effective leadership. Leadership boils down to influence and trust. Commitment is summed up by action over words. Leaders who walk the talk are committed to action, they are trusted and hence build influence. Leaders who accept the mantle of leadership must be true to themselves, to their followers, to their mission, to the truth and to the calling of leadership. Last week, I was humbled to witness Leadership alumni from different years of our program come forth to help facilitate leadership training for a new generation. It was a special week for me to be reminded the importance of commitment in the leadership recipe for success. Bottom-line, Leadership Spokane alumni are commitment to serving others. Leaders must commit.
When you're surrounded by people who share a passionate commitment around a common purpose, anything is possible. ~ Howard Schultz