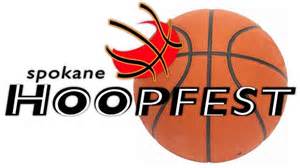 Leadership Spokane is committed to the truism that leaders always learn. With another successful Hoopfest in the books celebrating teams, athletes and Spokane, it is clear that the hard work on those courts is more often than not the "building" of a team. A team is fundamentally the essence of three characteristics — the leader, the ability of the team to synergize for success and the characteristics of the team members' themselves.
This weekly blog often details the key servant leadership characteristics of the leader alone. It is a vital part of the equation and certainly the phrase "leadership matters" is always spot on. Even in not being successful, how epic the failure can be softened with strong leadership. Likewise, leaders should always consider why they should be followed, but followers should be earnest as part of the leadership "contract" in working well with their other followers. To do so is the essence of being a good team player and Hoopfest winning teams do this well as unselfish players move the ball quickly to help drive or pass to the hoop.
A final ingredient to a good team is having the right skills to make a good team player. It was a rich experience to have Kevin Durant visit Hoopfest this year, a recent MVP of the NBA playoffs. Durant had for years been very close to winning an NBA championship on the Oklahoma Thunder but matching his skills with those of the Golden State Warriors made a championship seemingly easy, winning in five games. Durant was a perfect fit for the Warriors in his skills synced well with the other all – star Steph Curry.
Basketball is a sport easy to picture the external skills required. With enough training, players can all be taught to shoot free throws. All can also be taught to guard the basket or drive to the basket. Yet, all are not exceptional at these basic skills. The essential leadership point of this blog is to spotlight that building certain strengths of followers maximizes their impact. In other words, some players are skilled at free throws and should be placed in those positions. Other players are good defenders and should be allowed to blossom in those positions. A leader's ability early on to foster skill-building using various project management challenges will boost dividends for an organizations for a long time coming. A leader's ability to bolster unique strengths is an art form and not easy but the key to coaching strong sports teams. The reason why diversity remains such a compelling part of any organization or team is that we are all different — thus, when we build those strengths into one team, victory always follows. Winning did follow on the courts of Hoopfest for those who had the individual strengths in the right team position.
Beyond identifying strengths, the hardest part for any leader is the fact that oftentimes we cannot start with blank sheets of paper in building a team. Leaders show to an organization where followers or teammates are already identified and the freedom to move employees around is not always possible. Leadership is always an art more than science and in these routine circumstances finding a means to sharpen strengths and mitigate weaknesses is how teams can truly rise. Understanding this challenge is the first step to maximizing team cohesion an d synergy. The second step is moving out and working to build employees who are comfortable "driving to the hoop to score" or choosing followers that may be stronger in a "defensive" role.
Even leaders need to realize that as times change, their skills may be better in other places. For example, Uber Technologies, Inc. boss Travis Kalanick surprisingly resigned last week from his famous company when it became apparent his startup vision skills were not best suited for the mounting management challenges the revolutionary company is facing in a changing marketplace. Times change and teams need to evolve with them as do their leaders. In short, Hoopfest is an incredible display of teamwork and athletic leadership across our area in two short days culminating in many championship games with cheers and tears on all sides. Athletic talent is a part of the equation and certainly some sideline coaching helps as well. But, building a team fostering strengths is the hardest part of our sun-drenched street courts. It is even harder in the workplace where many teams are already set in concrete. A leader's job though is to build the team to drive the hoop. Victory and success are always possible when teams rise built on strength where differences are married up to create forward momentum and scoring. Let the coaching begin!
Great things in business are never done by one person. They're done by a team of people. ~ Steve Jobs