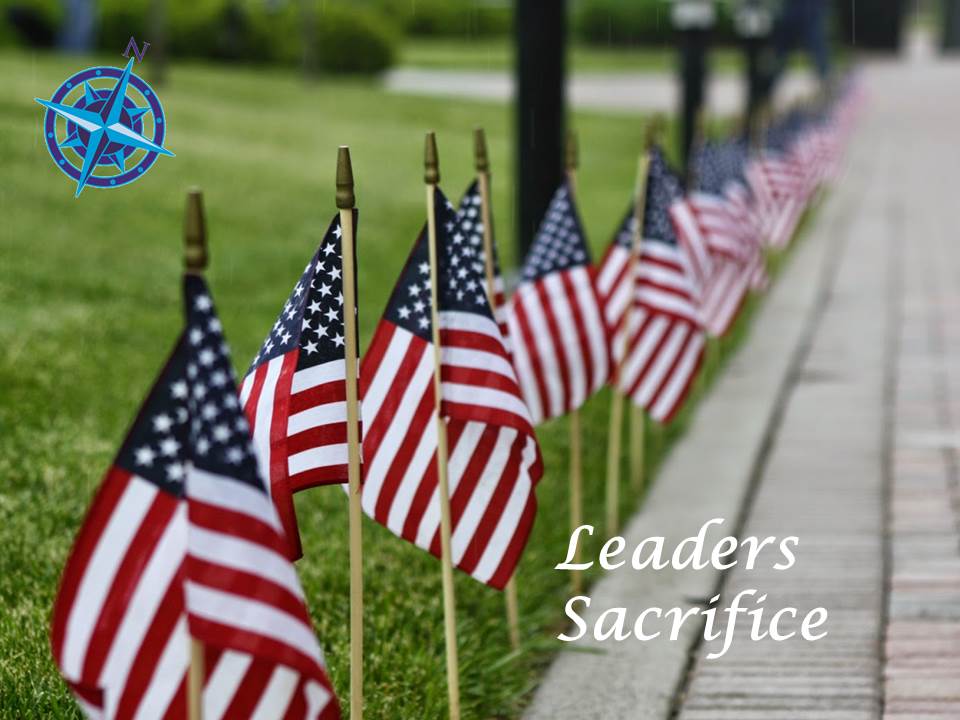 Leadership Spokane is committed to the truism that leaders always learn. As a nation paused to remember our fallen service members this past weekend including Spc. Etienne J. Murphy, 22, of Loganville, Georgia, who died in Syria last Friday, the word sacrifice immediately comes to mind. Servant leadership is defined by 10 characteristics according to Larry Spears who helped analyze Robert Greenleaf's famous leadership writings. Standing back and teaching servant leadership for the past three years, I have come to appreciate that doing the right thing and ethics make up the backbone of servant leadership. A second characteristic I offer that is the foundation of servant leadership is sacrifice. It is implicit in the words "servant leadership." Leadership guru John Maxwell famously says: "The life of a leader can look glamorous to people on the outside, but the reality is that leadership requires sacrifices – A leader must give up, going up." Aladesuru Walter Adewale in a June 2014 Linked In article, "Sacrifice Is The Heart of Leadership" comments: "Every person who has achieved any success in life has made sacrifice to do so. Many working people dedicate four or more years and pay millions of naira to attend school to get the tools they'll need before embarking on their career. Athletes sacrifice countless hours in the gym and on the practice field preparing themselves to perform at a high level. Parents give up much of their free time and sacrifice their resources in order to do a good job raising their children."
Simon Sinek in a December 2013 blog entitled "What Leaders Can Learn From Mandela's Selflessness and Sacrifice," makes the point that when leaders give off their energy, their employees benefit. One hundred-watt bulbs give off more energy and light than 60 watt bulbs. Servant leaders likewise give light and momentum to their organizations with the energy they offer. Servant leaders in believing in their followers in essence share authority empowering employees to move out. Sinek writes of Nelson Mandela's sacrifice: "Nelson Mandela, when elected president of South Africa, chose to serve only one term. Instead of trying to stay in power as long as possible, he decided that, for the post-apartheid South Africa to succeed, it would be best if he transfer his authority sooner than he had to."
Leadership theories share many common characteristics among them vision, perseverance and the ability to communicate. Servant leadership, on the other hand, has several unique characteristics among them listening, healing and empathy. I offer that "sacrifice" is another implicit characteristic as servant leaders by definition have the natural feeling to serve first. Our US military has evolved to emphasize leaders serving their troops turning on its head the traditions of many other militaries where nobility served as officers expecting their followers to serve and protect them first. This tradition arguably started with our first Commander, General Washington, who made a point to be on the front lines with his troops. The US Marine Corps, for example, always emphasize leaders eating last giving the youngest Marines the ability to stand in line first. Our Medal of Honor Winners represent the very best examples of sacrifice for their fellow soldiers. Recently awarded in 2014, Lt. Alfonzo Cushing served with the Union forces in 1863 at Gettysburg. Struck repeatedly by bullets and shrapnel, he refused to leave the battlefield and took control of his artillery having a significant part in repelling General Picket's epic charge. A lieutenant in the Union army, he placed the safety of his soldiers first standing up to keep his artillery unit in action until his demise.
Every Memorial Day, we pause as a nation to honor our service members' ultimate sacrifice to protect our freedom. Personal sacrifice is the most noblest of gifts one can offer. Our service members certainly sacrifice for us. Likewise, our servant leaders sacrifice. We give thanks for them both.
To give anything less than your best, is to sacrifice the gift. ~ Steve Prefontaine