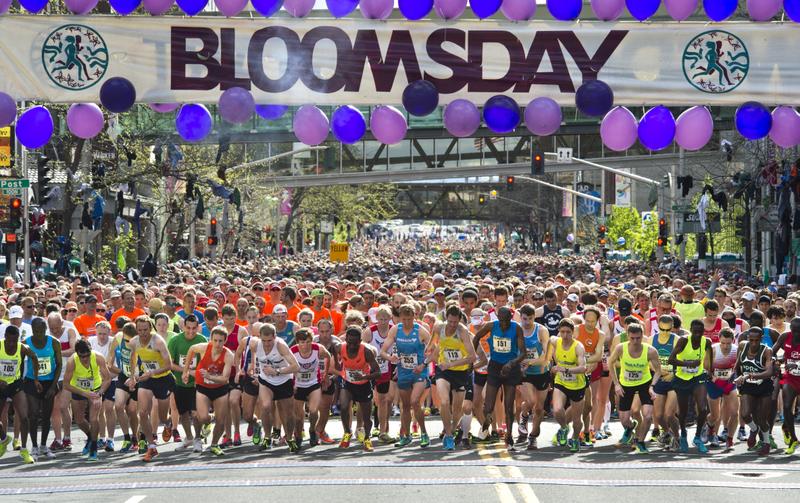 Leadership Spokane is committed to the truism that leaders always learn. This past weekend, our city hosted the 41st running of Bloomsday, a world renowned race envisioned by our 3rd King Cole Luminary Award winner, Don Kardong, back in the 1970s. It has exploded to over 38,000 participants. But, Bloomsday is more than a physical fitness benefit. Its power, much like Hoopfest a month later, is that it is a race that convenes us together as a community…from family and friends to neighbors cheering runners on—don't we feel better after the race? The feeling of achievement is palatable in the air—well done Don, well done….
Leaders never operate in a vacuum. Leaders magnify their impact when they are able to convene others together for a greater good. The dreaded weekly staff meeting is not all bad (most of the time)—it is a means to have a meeting of the minds which ostensibly should benefit the company. Sarah Zak Borgman of the world famous Skoll World Forum at Oxford University wrote in a March 2016 article how their annual efforts to bring together academics and practitioners have let to incredibly impressive results of change. She writes: "Despite all the technological advances, we know that human beings will continue to value meeting in person as the primary way to build and maintain relationships. Face-to-face communications may become more important in our increasingly digital world, as people seek out connections that go beyond a Twitter chat or a blog post. Over the past 12 years, we have seen the unique power of gathering to help people communicate, learn, grow—and, ultimately, drive the kind of change they want to see in the world."
Following on the heels of a generations discussion in our adult Healthy Community day last week, we know bringing people together is harder than ever when texts and snapchats are the preferred method of communicating these days. Leaders need to break thru the generational barriers to bring their followers together. Rosabeth Moss Kanter in a September 19, 2011 article in Harvard Business Review encourages leaders to convene by thinking big and enticing followers to get interested. Next, leaders should invite more than the usual suspects to add to the diversity of thought of their gathering. Finally, leaders need to hold themselves to account for the actions planned for. These three recommendations are a means to convene. Kanter reminds us: "Nearly anyone can convene. Middle managers could bring peers to the lunch table and develop a positive action agenda to take to the top." Bottom-line, the power of many brings results; it is the leader who truly brings together the many.
Holiday parties, summer picnics, committees, and board meetings are all means for leaders to bring together the team for positive actions. Spokane has grown in community over the years and there is clearly a correlation to the growth of so many community gatherings from Bloomsday to Hoopfest to the Lilac Festival to even First Night in the dead of winter. Leadership Spokane partners with GSI, the Spokane chamber of commerce. It has grown in staff over the past six months and the leadership has used a number of social events to bring the staff together for a better team. Sounds simple right? But planning social events is time consuming and it is a credit to their leadership that they have stayed on task for their quarterly fun.
On the heels of Bloomsday and the eve of Hoopfest, Spokane gets it. Leadership is magnified when followers gather and stand with their leaders. Don Kardong was a visionary but more importantly, he was a convener. Leaders need to run, not walk to convening. Its power to effect palatable change is breathtaking almost like running up Doomsday Hill!
"The reason we race isn't so much to beat each other,... but to be with each other."
― Christopher McDougall, Born to Run: A Hidden Tribe, Superathletes, and the Greatest Race the World Has Never Seen