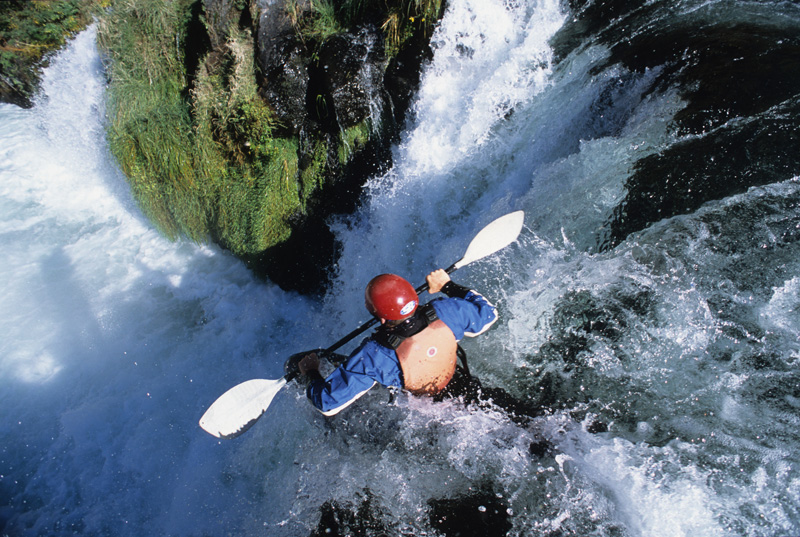 Leadership Spokane is committed to the truism that leaders always learn. This week, I was privileged to celebrate with the Downtown Spokane Library and its Foundation the festive Spokane Citizen Hall of Fame breakfast. Congratulations to our Library Director, Andrew Chanse, Class of 2015, and Sarah Bain for celebrating Spokane's visionaries. It was exhilarating to see so many leaders who gave so much to help grow this city.
I was struck reflecting on the leaders honored, including two alumni – Betsy Cowles, Class of 1993, and Dr. Daryl Potyk, Class of 2010 – on how much they have done to shape the environment of our city not just physically but psychologically as well. I read an analogy that leaders often have to ride through white water. Leaders do indeed ride through white water but they also smartly aim the kayak to find smooth waters. When faced with choppy waters, leaders try to shape the terrain for the better.
In a January 25, 2017 Forbes article, "Business Environment Demands That Leaders Change How They Think and Act," Pontish Yeramyan, CEO of Gap International, states: "In our experience, it's more important now than ever to institutionalize a mindset of innovation starting at the executive level and cascading into the entire organization. An organization's ability to change and innovate quickly is a key competitive advantage." Leaders need to pull out all the stops to find the smooth waters so their organization moves ahead. That is very obvious in our fast-paced world.
I talked to Spokane Police Officer Jennifer DeRuwe last week and she made a similar point. Officer DeRuwe helps mentor disadvantaged youth to set them on a better path. She opined the challenges of gaining the trust of the youth and then admitted the environment was difficult, specifically mentioning one youth she had high hopes for. Officer DeRuwe then bluntly stated: "Sometimes you have to change the environment!" And she did, helping this youth succeed this year!
This past weekend, I watched a movie called "Mixed Match" promoted by current Class of 2017 leader, Keirsten Lyons, of the Inland Northwest Blood Center. It details the herculean challenge for mixed-race blood cancer patients who are forced to reflect on their multiracial identities and complex genetics as they struggle with a nearly impossible search to find bone marrow donors. Despite the rocky terrain, leaders like Athena Mari Asklipiadis, Japanese, Greek, Armenian, Italian, and Egyptian, daily steps up for others to turn the tide. She started Mixed Marrow in 2009 which is a nonprofit dedicated to educating the multiethnic community through an online presence and hosting bone marrow drives. The terrain remains difficult but Athena is not retreating and every bone marrow campaign, she slowly smooths out the trail for those who follow her. Metaphorically, she is pointing the canoe to better waters for others to follow.
Likewise, our Spokane Citizen Hall of Fame leaders looked at a Spokane and clearly shaped our environment for the better. That is why we honor them this week, and they set an example for all leaders to emulate. If you don't like the terrain your followers are operating in, find a better path or at least point your canoe away from the white water. I enjoyed the historical fiction movie entitled "The Lost City of Z." The heroine in the end of the movie speaks the line her lost explorer husband believed in and echoed by Robert Browning: "A person's reach should exceed their grasp." That is what leaders must aim to do — we must stretch for our followers. Leaders always shape the environment.
I can't change the direction of the wind, but I can adjust my sails to always reach my destination. ~ Jimmy Dean