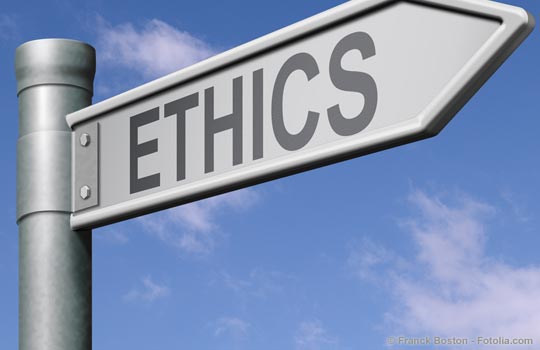 Leadership Spokane is committed to the truism that leaders always learn. Last week, our adult leaders celebrated Arts Day and the importance of creativity and healing. Every class, we focus on a leadership skill. For the first time, we offered a discussion of ethics by an esteemed professor from Whitworth, Dr. Horatius Gittens. I personally believe that good behavior is inherent in servant leadership. How can you serve and inspire others if you are leading them stray. That said, the mounting ethical complexities in our society suggest it is an issue to address directly. Arguably, ethical leadership is the foundation of servant leadership. Dr. Gittens broached a phrase I rarely hear: "Ethical Heroes."
Patrick Kiger in an article, "Why Do We Need Ethical Heroes," makes the point that the Greek hero Odysseus was the original ancient "hero" lauded by the Greek populace for his willingness to face physical danger to get home to protect his family. "Hero," by the way, is the Greek word for protector. In the same article, Santa Clara University ethics scholar Scott LaBarge argues, "we need heroes because they define the limits of our aspirations." Kiger makes a finer point: "We define our ideals by the heroes we choose, and in turn, our ideals (courage and honor, for example) define us."
Our heroes, our protectors, become the backbone of society in setting the bar high. In today's world, bad news seems to dominate the airwaves. Listening to Dr. Gittens speak about the importance of ethical heroes, I realized how we as leaders need to elevate and celebrate the ethical heroes in life so that as culture evolves, it evolves by the standards of our heroes who set the bar high. After all, our families and our children will learn from these standards.
Sebastian Bailey in a May 2013 Forbes article, "Business Leaders Beware: Ethical Drift Makes Standards Slip," writes on the devolution of business ethics over time. He quotes eminent psychologist Robert Sternberg, suggesting organizations suffer from ethical drift – a gradual, unconscious lowering of moral standards. A clarion point for me is the realization that standards are indeed shifting, that standards and even values are not immutable. Another truism is that people make the difference and can create a better way forward or by their example, inspiring others to follow their ethical direction.
Ethical leaders believe what George Bernard Shaw held high: "This is the true joy in life, the being used for a purpose recognized by yourself as a mighty one." Last year, Dan Price of Gravity Pavements was named the most ethical leader of the year by MBA Online when he raised employee salaries to $70,000. Business is surging for his company and others laud his commitment to his employees. It is often hard to find examples like this to laud. But, they exist. Going forward, to fight the ethical drift, ethical heroes need to be celebrated to anchor our values. Traditionally, leaders set the course. I would reframe that phrase and offer leaders set the ethical course. One means to do that is walk the talk on being an ethical leader. A second means, just as powerful, is for leaders to loudly embrace ethical heroes. After all, doing the right thing is just good business!
"The time is always right to do the right thing" ~ Dr. Martin Luther King, Jr.