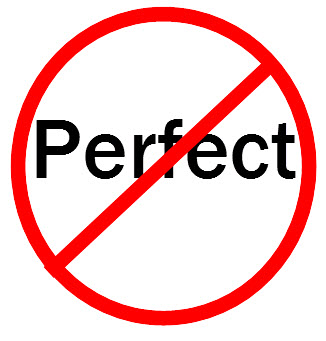 Leadership Spokane is committed to the truism that leaders always learn. Most of my blogs focus on exceeding standards, pursuing excellence and serving others with kindness. An area I often don't focus on is the need for leaders to realize they are not perfect because the reality is we all are flawed. Understanding our imperfections is central to doing better. When I was commander of an Air Force Base, I often would grade my leadership during the last week so as to be better the next. Rarely did I give myself an A as I sought ways to improve so as to better serve my Airmen the next week.
Business author Ron Carucci in a December 2015 Harvard Business Review article "Great Leaders Know They're Not Perfect" points out 69% of new business leaders feel unprepared for the jobs they will assume. The challenge of this deficit is that leaders often overcompensate by pretending to be over prepared to their followers, which falls flat if and when they mess up. Carucci points out that micromanagement is the outgrowth of this managerial perfectionism. Carucci states: "A leader's greatest source of credibility is, ironically, their vulnerability. Owning imperfections wins trust; hiding them doesn't."
The dynamic world of today with technological change at the forefront makes it even more difficult for leaders to lead with perfect vision and strategy. Scott Seroka in a May 2012 article "Are Leaders Expected to be Perfect" writes: "Being a leader is one of the most difficult jobs there is because not only must you perform your job to the best of your ability every day in every way, there are also people counting on you for direction, good decisions and as a means to get their needs met." Life experience, education and learning from role models are some of the best means for leaders to adapt to continuing leadership challenges. Indeed, I see Leadership Spokane as such a valuable teacher because it exposes our class members to so many different experiences to exponentially broaden their horizons.
Servant leadership is in many ways a paradoxical concept summarized by the quote from ancient Chinese philosopher Lao Tzu: "To lead others, you have to walk behind." Likewise, leaders need not be perfect is a similar paradoxical truism. Those leaders in life who own up to mistakes and acknowledge lapses in judgment come out ahead because there followers see them as authentic. Trust through authenticity is the most important leadership characteristic of all. Don Frederiksen in a 2008 blog "The Quiet Leader" sums it up well: "No leader is perfect. The best ones don't try to be—they concentrate on honing their strengths and find others who can make up for their limitations." Leadership is a test of will. All leaders should aim to earn an 'A' always. Those leaders who realize straight As are not possible will come out ahead for themselves, and more importantly, their followers will be the better for it. Life is not perfect, nor are leaders!
Little by little we human beings are confronted with situations that give us more and more clues that we are not perfect. ~ Fred Rogers