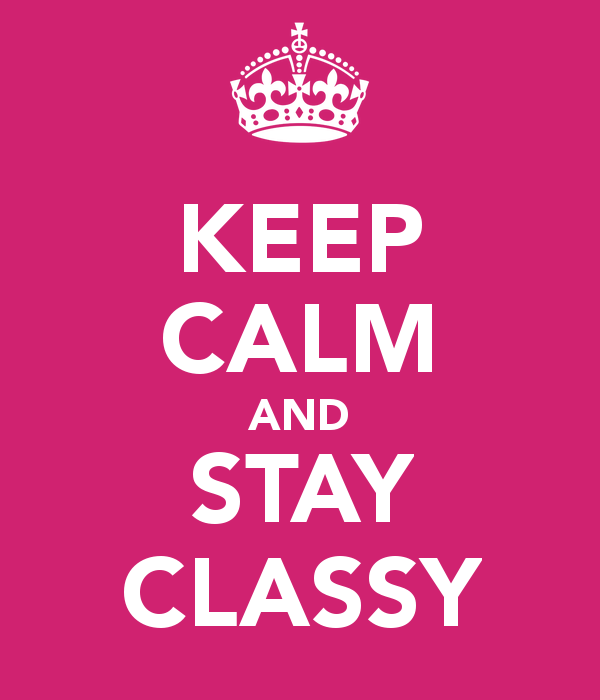 Leadership Spokane is committed to the truism that leaders always learn. This week, our school students take a spring break and hopefully our leaders are able to take a break too. I fully expected to write a blog on the importance for leaders to take a break, recharge, spring clean and all the other euphemisms that actually are very true this time of year. Our winter was a long one here, emotionally challenging and as the flowers start to bloom, leaders need to reset their organizations for a productive spring and strong summer. Last Friday, an epic sporting event occurred which in retrospect reminded me how import it is leaders to always remain classy. The winningest program in America, the women's University of Connecticut basketball team lost after 111 straight victories. Losing in overtime on a final shot, this unexpected loss became a major sports story over the weekend even as Gonzaga made an incredible run to its first men's basketball championship. Seeing how the women players handled the loss, many who had ever experienced a loss at Connecticut, was inspiring. To a person, they were classy and reminded me how important it is for leaders to always be classy.
Bronwyn Fryer in a February 2008 Harvard Business Review article "How to Be A Classy Leader" comments that leaders can be classy by never expecting the followers to do more than the leader is willing to undertake. Connecticut coach Geno Auriemma was as classy as his players. Historian David McCullough referencing President Truman believes classy leaders "[don't] need the limelight, [don't] need a big fancy car, and [aren't] hungry for power." All these elements of leadership lead up to one result: respect. Classy leaders in good times and bad evoke loyalty from their followers when they hold their head high and always act with kindness, nobility and grace. Famous author Simon Sinek remarked: If you want to be a great leader, remember to treat all people with respect at all times. ... We all would like to think we are classy leaders."
Classy leaders motivate all those around them to better their game. Classy leaders are often the quiet leaders who always lead with actions rather than words. Classy leaders cause people to take the high road hoping to aspire to be like their leader. Classy leaders never let down their guard or their optimism. They always do the right thing.
Classy is defined as 'stylish excellence.' For leaders, stylish excellence is not how you dress but how you hold yourself particularly when the going gets tough…how you motivate your team to excel by your example of how you live. One of the classiest speeches I have ever heard was from ESPN sportscaster Stuart Scott who lost his life to cancer a few years ago at the young age of 49. In my mind, he will always be remembered by his moving Espy award speech: "When you die, it does not mean that you lose to cancer. You beat cancer by how you live, why you live, and in the manner in which you live." He passed away a short time later and the manner in which he lived, he will always be a winner. He often described others as "cool as the other side of the pillow." Scott was one cool leader.
Connecticut coach Geno Auriemma was equally as classy when his unbeatable team lost to a team they beat by 60 points a year ago. At the buzzing winning shot by Mississippi State, instead of ranting, Coach Geno smiled and heartily congratulated the winning Mississippi State Bulldogs. He then took his team to the locker win and calmly reminded his team that all in life know what is like to lose…appreciate it, but don't enjoy it. He then motivated his team that all was well; he smiled and said now is the time to start another winning streak. Coach Geno was classy…leaders are classy.
Seek respect, not attention. It lasts longer." ~ Ziad Abdelnour