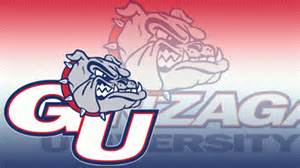 Leadership Spokane is committed to the truism that leaders always learn. This past weekend, a local university, Gonzaga University, advanced to the NCAA men's basketball Final Four tournament, a momentous occasion for any university to get this publicity and welcome recognition, and even more momentous because it is the first time for Gonzaga to make the final cut. As you listen to the sports pundits hail Gonzaga, the team's success comes down to one critical element: balance! Gonzaga has as strong a defense as it does an offense, and this combo helped it navigate the difficulties of March Madness basketball.
Watching the flurry of March games, I am always inspired to see the winning teams jell because that is the ultimate goal of any leader, to bring a team together to do more than was thought possible. In our American culture, stretching for extremes is always a trend, but the Gonzaga basketball team reminded me that balance can often lead to the best results. Scott Mabry recently wrote a leadership blog in his Soul 2 Work publication this month, stressing that leaders should always be evaluated on a blend of outcomes: 1) potential of the leader, 2) impact on others, and 3) impact on results. He argues that just measuring results will lead to out of balance decisions. Mabry reminds us Abraham Lincoln would have been disqualified long before he was recognized as one of our greatest presidents.
Amanda Hickman in her November 2014 article "Are You A Balanced Leader?" breaks it down even more implicitly: "Leadership is a great balancing act: short term and long term; investment and return; innovation and efficiency; head and heart." On each of these points, balance between the two poles leads to a steady course. To find this balance, leaders need a good vantage point, stepping back when needed to view the entire situation. Gonzaga basketball has the advantage of looking at video tape to maintain their offensive and defensive balance. Leaders need to have the perspective to know when to step back from a situation to have a better view.
Today's world is very complex with technological advancements, generational shifts, a dynamic economy and stiff completion. Leaders need be agile and not just focus on one aspect like producing X number of widgets — employee morale, shareholder expectations, social media are just a few of the elements leaders need to balance as they move their team forward. A final point on balance is the necessity of leaders to have a balanced work-home lifestyle as well to be able to deliver results.
The Zags have a tough couple of games left to be crowned March Madness champions. It is a credit to their coach, Mark Few, and the team that they figured out their balance is the key to overcoming other teams' advantages. Even as we enjoy their success on the court, I am reminded that leaders follow a similar trial by fire in day-to-day life…when leader are balanced, leaders win and most importantly, so does the team! Go Zags!
The delicate balance of mentoring someone is not creating them in your own image, but giving them the opportunity to create themselves. ~ Steven Spielberg