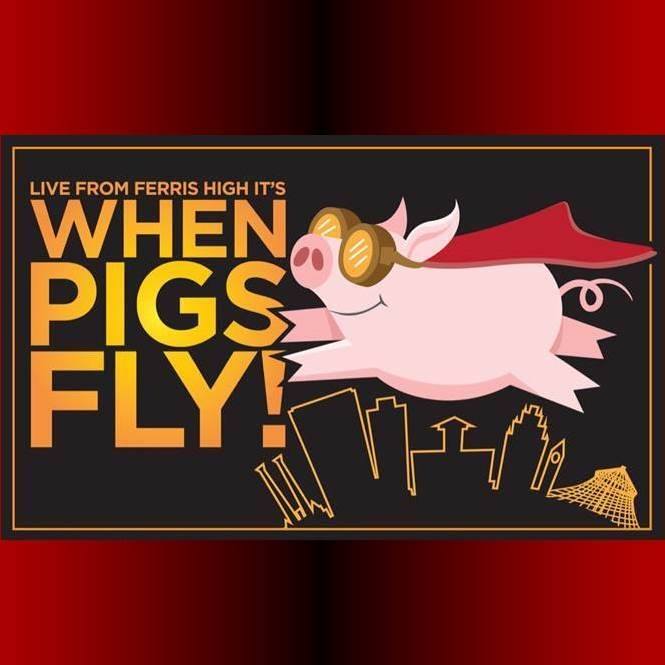 Leadership Spokane is committed to the truism that leaders always learn. I absolutely love teaching leadership because it is such a noble trait that every person can aspire to and add value to others by giving vision, hope and perseverance, when necessary. The other magical thing about leadership is you can jump in and lead where you are called. Leadership is not a sign you tattoo on yourself – leadership is a choice and it truly is amazing to see leaders' different roles to step up in areas they choose to.
Such is the case for an experience I was privileged to be part of for my third year, a unique local variety play production entitled, "Ham on Regal." Going strong for 55 years, it is put on by high school parents who act, sing and dance in an effort to raise funds for school needs from athletic help to academic needs to school improvements. Imagine this — get 300 amateur actor parents together and put on seven show performances that get close to professional after only 20 rehearsals. One word — "magic" quite frankly. More aptly, "leadership." It is inspiring to see the head leaders James and Jennifer Lueke and Shawn and April Wash give so much perspiration, creativity and humor to motivate so many to break a leg! They of course were joined by so many others who suddenly show up and say, "I too, will lead," and evolve into Steven Spielberg as directors or Ginger Rogers as dance directors. Seven performances later, 3,500 show patrons were able to enjoy the fruits of these extraordinary volunteer leaders. These leaders chose to serve kids for three months including exponentially increasing food donations to a food pantry by their generosity.
Beyond the clarion point that "leadership matters" and "leadership is a choice" that so many "Hammies" chose to share with the community, the other leadership point that is important to pass on to the broader audience is a poignant comment a senior parent, Becky Davis, made in a last-day speech that we, as the performers, just need to "go big." The phrase "go big or go home" comes to mind but is a little simplistic in how that phrase is perceived. Author Mark Miller makes an excellent point in a March 2017 blog: "The success of all big ideas hinges on perceived value." So true. Case in point…does the show need to make more money every year to be considered a success or sell more tickets? I strongly suggest the value in Ham is the community building it provides, the support it shows our kids and lifelong friendships it develops. To make that happen, leadership steps up to "Go Big" and bring artistic talent to 300 parents many of whom would argue they are not teachable in a mere 20 practices. As I look back at the smiles of so many of the attendees, I know this year's Ham production brought VALUE to Spokane.
So thank you to the 2017 show chairs and to my previous 3x show chairs including the Arbanas, Herreras, Blues, Jensens and the Patricks for always going Big. Your value is clear to our community. I challenge others to find their niche and give that value to others, which may not be as lofty as Ham, but is special nonetheless. That is the essence of servant leadership. It is totally apropos that this year's show was entitled "Pigs Can Fly!," an axiom normally left to impossibilities. This year as they have for 55 years, leaders showed that Pigs Can Fly…when they provide value by going BIG!
Always remember, you have within you the strength, the patience, and the passion to reach for the stars to change the world. ~ Harriet Tubman