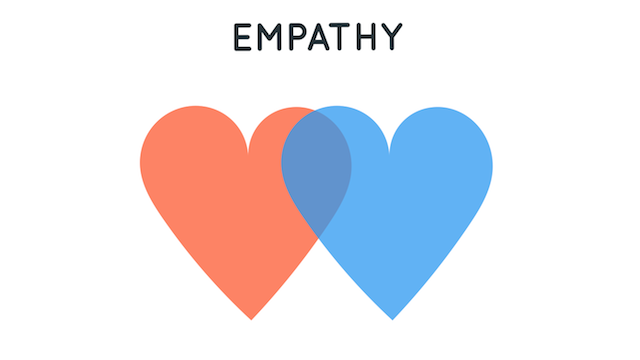 Leadership Spokane is committed to the truism that leaders always learn. This month we dedicate our program to focusing on Human Needs and Empathy. This servant leadership characteristic may be the most powerful of the 1, 0after the characteristic listening. Col. Eric Kall, writing in an October 2011 Washington Post article, "Leadership Character: The Role of Empathy", reminds us of the popular axiom "leadership is all about people." He writes: "These truths, in turn, rest upon empathy, one's capacity to comprehend or experience the emotions of another. Followers view leaders in terms of the personal impact made on the followers' lives. Unfortunately, many leaders spend all their energy trying to impress others when they could be truly impressive by learning more about those whom they lead." Wise words indeed.
This is my third blog on the subject and importance of empathy in our lives always resonates. How can you effectively lead followers if you don't connect to them by understanding where they come from? The challenge for leaders is actually developing empathy rather than just pretending. As an example, for our Leadership Spokane Human Needs day, the adults participated in a poverty simulation hosted by Goodwill Industries of the Inland Northwest. For three hours, the adults simulated experiencing some of the challenges those on limited budgets experience to make daily life livable. While just a simulation, the goal was to make our adults a little more reflective of the obstacles in obtaining assistance from our local human needs' agencies. Seeing two of our leaders jump for joy when they got their house back gave me a degree of confidence that empathy was building.
Understandably, simulations are rare. Jason Boyers in a May 2013 article, "Why Empathy Drives Business Forward", reminds us "How can you walk in someone else's shoes if you never get out of your chair?" Leaders do need to go the extra mile to understand their followers' needs. I was a senior leader in the Air Force and to ensure I understood what the youngest Airmen in the Air Force were experiencing, I spent several hours every month working with them on the front lines of their daily job. Whether changing the oil in a snow plow or changing an engine on an aircraft or helping a dental tech with a teeth cleaning, I walked in their shoes so to speak. This accomplished two vital objectives. First, it allowed me to respect the hard work our Airmen were accomplishing daily. Second, the Airmen felt connected to me and respected my efforts to "walk a mile in their shoes."
Kall points out that empathy builds the team across the board: "Empathetic leaders leverage diversity because of individual differences, not in spite of them. Each person brings unique perceptions, experiences, strengths and challenges to a team." Empathy is a powerful characteristic all leaders should embrace. Like listening, it takes hard work and commitment. Talking at each other never moves the team forward. Likewise, leaders who don't have a relationship with their followers can only expect limited effect if only positional power drives agreement. Stephen Covey writes: "When you show deep empathy toward others, their defensive energy goes down, and positive energy replaces it. That's when you can get more creative in solving problems." Leadership truly is all about people and the first step is appreciating them. Good leaders are deeply empathetic.
Empathy is about finding echoes of another person in yourself. ~ Mohsin Hamid