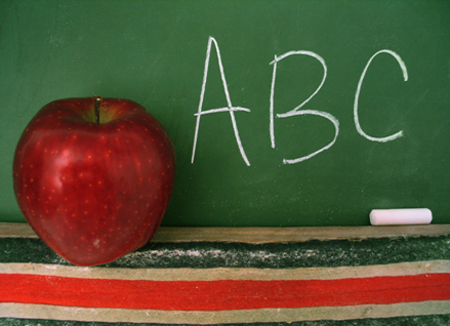 Leadership Spokane is committed to the truism that leaders always learn. Before the big snow storm, our energized class of 2017 adult leaders had Education Day. In my three years of focusing on such an important topic, this is the first year we talked about the importance of early education. The incredible staff of Spokane's Early Childhood Education and Assistance Program (ECEAP) elegantly spoke to the class on improving efforts to serve and educate preschool children coming from impoverished households. The noble efforts of the ECEAP staff to promote education for our youngest reminded me of how fortunate we are to have teachers like this serving our future. It reminded me of Anne Franks' prescient quote, "No one have ever become poor by giving." We are a 'rich' community indeed.
As I watched the presentation, it reminded me that leadership education starts at the earliest of ages too. Jim Kouzes and Barry Posner in their iconic leadership books point out that 14 percent of leadership modeling comes from teachers; the majority (nearly 50 percent) not surprisingly comes from our family members. The bigger point they make is that leadership learning is a lifelong endeavor and that the best education starts early on.
Victoria Carr, Lawrence J. Johnson, and Connie Corkwell published an important study in Fall 2009 entitled, "Principle-Centered Leadership in Early Childhood Education." Their academic thesis argues that critical teachers are to model both leadership and management skills to early learners. Specifically, teachers can model seven important leadership traits to their students: 1) responsibility and initiative, 2) vision and values, 3) integrity and execution, 4) mutual respect and benefit, 5) mutual understanding, 6) creative cooperation and 7) renewal. What was encouraging is Carr's clarion point that leaders inspire those they supervise to find their own voices. If that process is started early in life, that voice becomes more confident and more articulate benefiting our society for many years to come.
Richard Greenwald in his December 2010 commentary, "Today's Students Need Leadership Training Like Never Before," makes the point: "Today's students are graduating into a world that is much riskier than the one we knew. We are beginning to recognize that our current economic crisis goes much deeper than the recent drop in the stock market. Our students will find themselves in what I call a micropreneurial age. They will have multiple jobs and even multiple careers during their lifetimes. Many will work for small firms, and a growing percentage will be consultants and freelancers for most of their working lives." Bottom-line, our teachers in modeling leadership are absolutely contributing to a brave new world. Those teachers who are helping our youngest leaders adapt to our changing society are lifesavers indeed.
So this week's blog is written to reflect what I saw on our Education Day. Leadership training can occur at all levels of education and our societal efforts to improve early education and role model leadership is certainly going to reap dividends for us as a community for decades to come. I was struck by a comment Mick Miller, superintendent of NEWESD 101, made to a group of WSU juniors pursuing leadership training. He related an experience of seeing a young child being given a book for the first time in preschool. The child did not know how to open it up or flip through the pages because he never had an adult read to him. Education and leadership training can start at any age. In May, we always pause to celebrate teachers' appreciation week. In reality, every day should be teacher appreciation day because teachers do model leadership, they model management and they absolutely model inspiration. Bravo…Spokane early education efforts are moving out. Leaders teach. Leaders who start early can change the world.
"The life you lead is the legacy you leave." ~ Jim Kouzes and Barry Posner