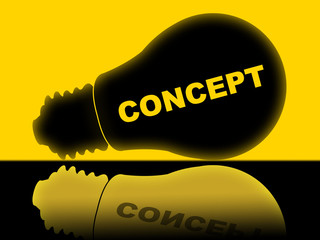 Leadership Spokane is committed to the truism that leaders always learn. This week, our 2017 adult leaders hone in on education day and the servant leader characteristic "conceptualize." It is characteristic I do not give much airtime to it because of its complexity. Larry Spears writing about Robert Greenleaf's servant leadership terms defines it this way: "Servant-leaders seek to nurture their abilities to "dream great dreams." The ability to look at a problem (or an organization) from a conceptualizing perspective means that one must think beyond day-to-day realities. For many managers this is a characteristic that requires discipline and practice. Servant-leaders are called to seek a delicate balance between conceptual thinking and a day-to-day focused approach." I often speak about the importance of vision and foresight but arguably conceptualization is the second step in a two-step process of leadership...vision and then making that vison reality.
In last week's 6th annual Leadership Lights the Way Gala, we recognized WSU's Dr Elson Floyd and Dr Lisa Brown as the 2017 King Cole Award Winners. In saluting both winners, my description of their achievements perfectly matched the trailblazing path of visionaries and conceptualizers. Dr Floyd and Dr Brown saw that a medical school was needed to boost local doctors in Spokane and in the rural parts of Eastern Washington, not just specialists, but general practitioners. As the Elson Floyd College of Medicine becomes reality interviewing its first cohort of students this winter, it is clear that the Floyd/Brown vision is now a reality. The conceptualization portion of that reality is often times the hardest part, as it often requires hard work, effective teamwork and yes, leadership.
The magic of Dr Floyd's and Dr Brown's leadership is transferring their vison so that their team could conceptualize it to the reality we have today. That is really the true essence of servant leadership passing the torch to a bigger team of servants. Geil Browning in her July 2013 Inc article "The Power of Conceptual Thinking to Strengthen Your Leadership" points out Ken Blanchard, retired CEO of Synovus, stated: "Creativity is not a department. It is a trait that we encourage in everybody. His thinking tendencies around relationships, collaboration, and new ideas bubbled to the surface. Communicating that personal tendency--and vision--of his required him to link creativity and conceptual thinking with his workforce." Tools to accomplish this include 1) Experiment with new ways of ideating. 2) Ask provocative questions 3) Push the envelope 4) Think long-term and 5) Develop trust and stand back. The author aptly concludes her article noting: "In the conceptual age, leadership is about verbalizing your vision and aiding employees to make the leap into different ways of thinking." That exactly what Dr Floyd and Dr Brown have done for WSU and our community.
Dr Floyd set the pace even into his final days of life as he battled cancer traveling to Olympia to lobby for the required legislation. The WSU wizardry is reality because the conceptualization envisioned by our two WSU leaders has been passed on and now being made better and better by a host of incredible staff who they trust and now that trust is being rewarded. For a class of 60 medical students, over 700 have applied. Next fall, when medical classes commence at WSU, Dr Floyd's and Dr Brown's vision will materialize. That is conceptualization. That is leadership. Leaders conceptualize.
Instead of dedicating your life to actualize a concept of what you should be like, actualize yourself. ~Bruce Lee