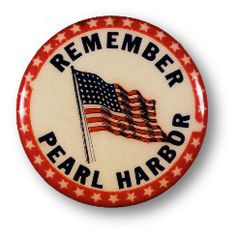 Leadership Spokane is committed to the truism that leaders always learn. This week, as a nation, we will pause and remember the survivors of "a date which will live in infamy," Pearl Harbor's December 7th 1941. It was a day that surprised and shocked the world leading to the formal declaration of a World War that impacted a globe for the next four years. On a smaller scale, the memory of the Pearl Harbor surprise attack represents the importance of surviving and resiliency. After the devastating attack, half the US Navy's Pacific fleet lay on the bottom of the harbor. Over 2,400 Americans lost their lives. But the real story of the Pearl Harbor attack is not of a setback but of a comeback. Less than six months after the crippling attack, America was back on the offensive at places like Midway and the fleet was quickly being raised back up from the depths of the harbor, repaired and sent into action. The Sailors, Soldiers, Airmen and Marines who survived the attack sent their families stateside and marched off to war, with the phrase "Remember Pearl Harbor" always on their mind. This year we are remembering the 75th anniversary of the day America entered World War II, but recent remembrances have rightly focused on honoring the survivors for their sacrifice and resilience. At one point, our Lilac City had 125 Pearl Harbor survivors living here locally. The sands of time have had their effect and this year we only have one living survivor to honor, Ray Garland, USMC.
I have had the privilege to get to know five or so of the survivors over the past several years and speaking to each of them, I am always incredibly impressed by their quiet yet strong leadership exemplified on the day of the attack. Last April, we sadly goodbye to Charlie Boyer, US Navy, who on December 7th was driving back from base after dropping other sailors off for church when his car was attacked by an enemy aircraft — he jumped from his moving car and rolled into a ditch to save his life. He then quickly made his way back to base to defend it and to defend America. Two other Pearl Harbor survivors I deeply revered had similar stories. Warren and Betty Schott, newlyweds in the US Navy, were living at ground zero for the attack, having their little house on Ford Island, right where the USS Arizona was anchored. Hearing the attack commence, Warren and Betty showed the mettle of all Pearl Harbor survivors and did not retreat but pushed forward. Warren immediately reported to his ship under attack on battleship row and Betty went to the hospital to help the wounded. She would be awake for over 24 hours at this point saving lives. Both could have rightly hid during the attack to stay safe. Rather they reported to the front lines facing strafing attacks and bombs as they ran to their locations. For me, the Pearl Harbor veterans exemplify what all leaders should be: survivors.
It is a subtle point but absolutely essential that leaders realize they must survive setbacks and disappointments. We all face ups and downs some personal and some professional but to hold the title leader, one must not give in. Author Faisal Hoque in his book "Survive to Thrive" says it well: "Success is a fluid thing that requires a person to be just as flexible and tough as a sapling. It may bend, but does not break when the storms come. It makes use of the rain and wind to continue to grow stronger." Followers too will have setbacks and leaders need to remember that, providing strength for all. Our Pearl Harbor survivors became a symbol of more than surviving; they became a symbol of victory that kept alive the momentum in the dark days of World War II from the beaches of Guadalcanal to Normandy. They also became a symbol of helping one another as they helped each other during the aftermath of the devastating attack and formed associations across the country to stay connected. The Lilac City chapter became a shining chapter staying "connected" for over seven decades. A plane load of survivors is visiting Pearl Harbor this week to remember again next to the USS Arizona but we as a nation should remember them. We remember their courage, sacrifice and resilience, but most of all, we remember that as leaders, they survived.
Pearl Harbor survivor Clark Simmons of New York was wounded by shrapnel onboard the USS Utah that day. Sitting in a hospital bed days after the attack, he only hoped to go home but like other survivors, he would not. Like all leaders should, he would move forward and he served in the South Pacific for the next three years and later joined his NY Liberty Survivor Chapter, now with five survivors left. On this 75th anniversary of the attack on Pearl Harbor, it is appropriate to honor the sacrifice of so many on that fateful December 7th Day and to remember the sacrifice of so many others who gave their all in the dark days to follow. Leaders do need to bend, but they should vow, for their followers sake, to never break. Our Pearl Harbor Survivors epitomize this leadership principle. We honor them, we remember them, we thank them, our Greatest Generation. But most importantly, we learn from them…leaders survive.
My mission in life is not merely to survive, but to thrive; and to do so with some passion, some compassion, some humor, and some style. ~ Maya Angelou