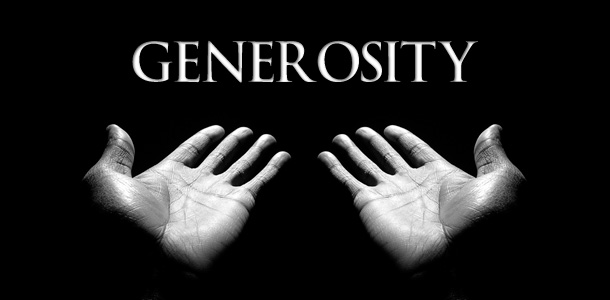 Leadership Spokane is committed to the truism that leaders always learn. This past week, we celebrated our national holiday Thanksgiving and gave thanks as families and as a community. Following the turkey and stuffing, a page in our lives changes as the holiday season comes full force with Black Friday, wall to wall holiday music and office parties. I am a fan of movies and as the calendar advances, I transition from the Thanksgiving classic "Planes, Trains and Automobiles" with John Candy and Steve Martin to another traditional classic, "A Christmas Carol." The iconic author Charles Dickens published his original "A Christmas Carol" in 1843 and it has remained popular ever since never going out of print. Every time I read the story or watch it play out on stage or in a movie, I am reminded of how powerful the trait generosity is. Indeed, the overall impact of the book created what was deemed the "Carol Philosophy" and had a positive impact on philanthropic giving culture worldwide. A story filled with ghosts, light and dark and redemption focused attention on those less fortunate and the social responsibility to give.
Although not an official servant leadership characteristic, generosity is powerful and fits well into the servant leadership philosophy. Erika Anderson in a July 2012 Forbes article "Generous Leaders Aren't Naive - They're Confident" points out that "Generosity evokes generosity: when someone supports you, acknowledges you, offers you their belief and faith — it makes you want to reciprocate in kind. I've noticed that leaders who practice generosity create teams where information flows more freely; people reach beyond their job descriptions to support each other; team members celebrate each other's successes." She concludes "Being truly generous as a leader arises from generosity of spirit, and it requires self-confidence. You have to feel secure enough about your own ability to take care of yourself, and about your own judgement of people, to know that you can share your resources and assume positive intent and not be left with nothing." Generosity leads to paying it forward and creates "a wonderful virtuous cycle."
Similarly, Barbara Bonner in her book Inspiring Generosity gives some other powerful thoughts on the gift of generosity. She points out the generous leader is open to ideas, creates a culture of gratitude and discourages a culture of blame. Bonner argues "that generosity of spirit is the driving engine of humility" and humility sets the moral compass. Simon Sinek's book Leader Eat Last makes a similar argument: "Leaders...are often willing to sacrifice their own comforts for ours, even when they disagree with us... Trust is a biological reaction to the belief that someone has our well-being at heart. Leaders are the ones who are willing to give up something of their own for us... to put themselves at personal risk to open a path for others to follow."
Thus, generosity is a powerful trait opening up so many doors for followers to walk through engendering trust, humility, sacrifice and good feelings. Generosity is often tied to donating money but it is much more a broad-based trait that comes from the heart not the wallet. That said, following the publishing of A Christmas Carol, a sudden burst of charitable giving occurred in England. The morality tale is also credited with revising the Christmas holiday not only overseas but in America as well. So this holiday season, remember that gratitude and generosity are not just leadership traits for December, they are significant to servant leadership success year round. So says the redeemed Ebenezer Scrooge: "I will honor Christmas in my heart, and try to
keep it all the year." Servant leaders are generous.
Be happy with what you have and are, be generous with both, and you won't have to hunt for happiness. ~ William E. Gladstone