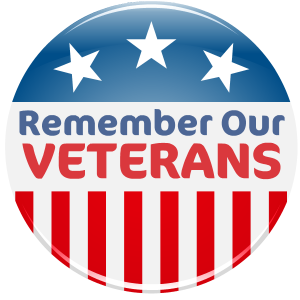 Leadership Spokane is committed to the truism that leaders always learn. This week, we take a moment to honor our veterans for their service and sacrifice on Veterans Day…the day prior, it is also the 241st birthday for our United States Marine Corps. Military members serve our country in uniform and continue to serve in their communities once they hang their uniforms up. Throughout American history, the military has reaped dividends from stout leadership and its general's leading strategy to front line soldiers picking up the battle flag and rallying the troops in a final charge. The military, like Leadership Spokane, understands that leaders are made not born and thus spend a significant time emphasizing leadership skills at every turn. These skills translate to civilian society. As we honor our veterans this week, we can take a moment to highlight three core leadership skills, part of their military ethos.
First, military leaders bring core values to any challenge. Regardless of which service, military members are taught core values which serve as the foundation of their leadership training. The Army has seven values, the Navy and Air Force teach three, but integrity, service and honor are central themes for each service. I realized after performing a retirement for an Air Force civilian recently how her excellent career got off to a perfect start by adopting her Air Force core values. Annette Richardson left the Air Force in the 1980's and her first job was helping manage bar receipts at a Ramada Inn. She quickly noticed that some of the staff was siphoning funds from the bar tabs and so she quickly established a transparent process to ensure accurate accounting of all receipts. Though not wearing a uniform anymore, Annette brought integrity first to her first civilian job and kept these core values for the balance of her 30 year civilian career. Core values are a critical leadership element veterans emulate.
Veterans also bring attention to detail, perseverance and discipline to the workplace. From the first days of basic training, military members quite literally have critical skills like focus and never quitting put into their toolkit. Whether completing an arduous obstacle course or making a textbook hospital bed corner, military members learn together that failure is not an option. After years and years of living within these tight standards, military members bring these processes to the civilian workplace for excellent effect. Alison Griswold in a January 2014 article "3 Reasons CEO's With Military Experience Make The Best Leaders" points out obvious conclusions from a National Bureau of Economic Research paper that military service has significance for civilian management styles. Military veterans, for example, are less likely to be involved with corporate fraud and better equipped to steer firms through tough times. Ultimately, military members bring process and productivity to organizations they join. It is part of their DNA.
Finally, and most importantly, military members believe in teamwork, camaraderie and focusing on things bigger than themselves. A veteran I know locally who recently joined the civilian workforce opined the loss of the family environment of the military. To compensate, military members often work to bring that family culture to their civilian workplaces adding spirit and togetherness and shared vision to their environment. Watching the new movie Hacksaw Ridge, the true story of World War II hero Private Doss who single-handedly carried 75 soldiers to safety across the war-torn battlefield is emblematic of what is core to any veteran: service before self, service to others. Veterans care about their colleagues and that stays as part of their ethos well beyond their military time. It is how veterans bring teamwork to the workplace by bringing empathy and a calling to their work environment.
This week is a week to thank a veteran. The veterans' sacrifice and service to country is laudable and I always make an effort to also thank the spouses and children of veterans who also share in the sacrifice. As we highlight our veterans, it is also a time to learn from their example. Core values, processes and teamwork are but three skills the veterans can translate well to the civilian workplace. Military members learn early on the importance of learning quickly as failure can cost lives. Leaders learn too and learning from our veterans is a winning strategy not only on Veterans Day, but every other day of the year too. Leaders should lead like veterans.
Tis skill, not strength, that governs a ship. ~ Thomas Fuller