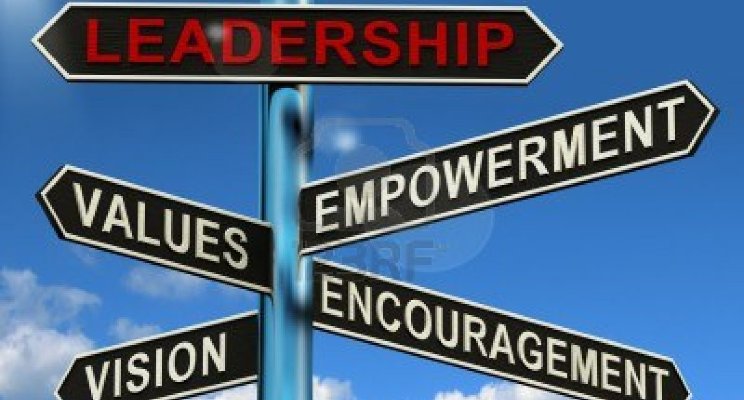 Leadership Spokane is committed to the truism that leaders always learn. This week, I am digressing a bit on discussing core leadership characteristics as I stand back and be reflective overall – please forgive me in this side bar. My faithful miniature schnauzer, Belle, passed away at 14 after battling severe arthritis for the past eight months. She was a loving dog and was by our side as we moved in our military career to six states. As any pet owner can attest, the final week and days with a pet are very difficult, made more difficult by the inability to communicate and better address your pet's ailments. As our family grieves and adjusts to a much quieter house, the age-old question posed by poet Albert Tennyson comes to mind: "Tis better to have loved and lost Than never to have loved at all."
Standing back from it all, I am immediately reminded by how much Belle provided fulfillment over the years to our family of four. Leadership is an intangible that likewise gives so much benefit with the benefit of hindsight. Incremental change is the norm for most organizations. Even thinking back to the careers of revolutionary tech leaders Steve Jobs and Mark Zuckerberg, their success in causing change with Apple and Facebook took years and years to understand the value of their innovative genius. Indeed, Jobs' success took over a decade and he left the company and returned before his vision was realized. Often times, the experience of a great leader is hard to pin down, but the momentum given by a leader's energy is felt by all. Jacob Shriar in his leadership blog "5 Reasons Why Great Leadership Matters" makes the point: "One of the things that makes a great leader great is that they want to let employees grow into better people, and therefore better employees." In other words, the value of the leadership is intrinsic in the growth of the follower which is always hard to measure, but ultimately tangible with hindsight.
Leaders always set the tone in the environment as well which adds great value to an overall progress of an organization. Shriar remarks: "Great leaders indirectly create loyal customers by creating an environment for employees to shine. A great leader who understands transparency, collaboration, and sharing of ideas, will create a culture for employees to please their customers." Well said!
The value of leadership is well understood and best examined holistically. Presidents, for example, find their mark in history only after time of reflection. So thank you for letting me be reflective this week about the art of leadership as I pondered my time with a faithful friend of many years. Dr. Jennifer Kunst, in an April 2012 blog, "Is It Better to Have Loved and Lost? Yes, Yes, It Is!" remarks: "Love costs so much because it gives so much. After all, if it didn't give so much, we wouldn't be in such pain when we lose it." Leadership is the same. It is very hard work, there is no one recipe but the rewards or setbacks come if leadership is given or not given as the case may be. Our little Belle created an environment of warmth, positivity and energy that is missed now, but not forgotten. Leaders likewise give value to their organizations. Be that leader that leaves your mark in the short and long term. Leadership is that rare gift where motivating followers can cause exponential success. Two plus two can equal four but in an environment of passionate leadership, two plus two equals five. Be a leader of value and a leader to remember.
Personal leadership is the process of keeping your vision and values before you and aligning your life to be congruent with them. ~ Stephen Covey