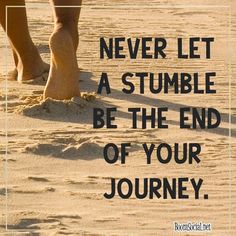 Leadership Spokane is committed to the truism that leaders always learn. The Olympics is an outstanding teacher of values and determination as last week's blog highlighted. As the Summer Olympics hits its stride in the second week, the majesty of the competition is inspiring and seeing how the world comes together in peace gives a glimmer of hope for a better tomorrow. Whenever I am putting together a curriculum for leadership, I generally focus on the 10 Greenleaf servant leadership characteristics. When presenting to groups around Spokane, and time is short, I boil those 10 characteristics down to three: vision, conviction and commitment. Olympians display each of these characteristics. Olympians are leaders.
As I watch the games, I am always inspired by those Olympians who look ahead journeydespite the challenges. True leaders step up when times are tough. In the march of athletes, it was gratifying to see one athlete who false started in London 2012 for track and field and never even competed but was back again for Rio endeavoring to compete again. Four years is a long time to wait but Olympians show commitment from the heart and never give up. Leaders must show that same level of commitment when the going gets rough. For the first time ever, the Olympic committee allowed refugee athletes, who have no home, to compete in the 2016 Rio games. Losing one's country is certainly a challenge of epic propositions. James Dator in a 6 August SB article celebrates one athlete who escaped Syria and today was winning heats in Rio in her sport – butterfly swimming. He writes of Yusra Mardini: "Many people have their lives thanks to the efforts of Mardini and her sister just over a year ago. The sisters were fleeing Syria along with 18 other people when the refugees' dinghy began sinking in the Aegean Sea during a trip to Greece. The motor had failed; nobody on the boat could swim except the sisters. It's a story that often ends in tragedy, but they ensured that didn't happen. The two women leaped out of the boat, into cold waters and pushed the boat three hours in open water to prevent it from capsizing – eventually making it to land. It was a move that not only saved the lives of the 18 people in the boat, but ensured the sisters lived." A year later, Yusra is competing for gold — wow!
The leadership lesson of all this is it is not victory that matters, but the competition, not the destination but the journey. A leader is one who rises above and has the vision, conviction and commitment, never looking back. Switching gears a bit, I was most recently struck by a true life story of 36-year-old neurosurgeon named Paul Kalanithi catalogued in a book he wrote in 2015 named When Breath Becomes Air. A tragic tale, Paul was a rising neurosurgeon trained in Yale, Cambridge and Stanford diagnosed with terminal brain cancer a few years ago and quickly passing away last year. His wife, also a doctor, helped him in his final years manage chemotherapy and they had a child together in his final year as well. The story resonates as a true epic story of leadership for his nobility carrying forward even knowing his mortality was in sight. Paul continued brain surgery until his weakness would not allow it any more. He writes in his tome a lesson all leaders need to remember in the darkest of times: "Because I would have to learn to live in a different way, seeing death as an imposing itinerant visitor but knowing that even if I'm dying, until I actually die, I am still living." I would often share a similar philosophy espoused by an Airman severely injured in Afghanistan who when asked what his way ahead was, he quickly responded: "The way I see it, I have two directions I can take…forward or backwards — I chose forward." Olympians do what they do for the spirit of competition, to show that greatness comes from within. The medals are the exclamation point, not the long elegant sentence. Leaders should set the tempo and when challenges arise, it is for them to speak up and say "Forward!" Life is for living and conquering and not looking back. Thank you Olympians for reminding us of this enduring truth. Leaders know this because they always look ahead.
Always seek out the seed of triumph in every adversity. ~ Og Mandino