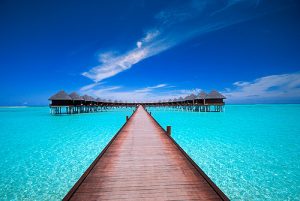 Leadership Spokane is committed to the truism that leaders always learn. This is my 86th leadership blog. Weekly, I endeavor to pass on a lesson our leaders are learning in class. During the summer, when class is out of session, I look for vignettes locally or nationally to reflect on. As mentioned last week, the times we live in are not ordinary. I normally write these blogs on the weekend and sadly, it has been common to write as breaking news reports on another tragedy to befall our global community. This past week has been no exception with police funerals, a terrorist attack in France, a Turkish coup attempt and another tragic police shooing all occurring in seven days. It has been heartbreaking and turbulent at the same time as each tragedy is followed by more heart wrenching news. Blog 86 vacationphoto I have recently written several leadership lessons against this challenging backdrop including calls for civility, unity and leaders stepping up to be great. This week, I am going to stand back and write on a lighter topic at the peak of our summer season, the need for leaders to relax. While I am not always the best at modeling this behavior, I do truly understand that leaders who reset themselves every so often perform at a higher level.
Indeed, the Wall Street Journal reports that "…long periods of work without vacation can lead to reduced productivity, diminished creativity, and strained relationships." Certainly, vacations also relieve stress which has important health benefits. John Rampton in a January 2016 Inc. article, "How Richard Branson and Other Leaders Take Time Off," writes that during the 1980s, CEOs took an average of six days off each summer. Presently, it is unclear how much time current CEOs take but US Presidents often model good behavior taking two weeks off in August. Tony Schwartz, the Energy Project CEO, argues leaders should take more than a week off. He points out: "By the end of nine days, I felt empowered and enriched. With my brain quieter, I was able to take back control of my attention. In the process, I rediscovered some deeper part of myself."
Rampton also writes that John Donahoe, Ebay CEO, takes it a step further taking "thinking days" every several months: he'll "hide away in an empty office, stand in front of a whiteboard (and it must be a whiteboard), and map out what is going on in the external environment and what I see as the company's most pressing issues in the coming period." Donahue says: "I think about what I have learned, which areas require my attention, and what changes I need to make – and remind myself not to worry about events over which I have no control." As I often write, leaders need to reflect often, which is hard to do in our fast-paced, electronically-driven world. Donahue provides a great process to do so.
A final leadership point to ponder this turbulent summer is the importance of setting the tone in the workplace. Yes, vacations and time off set the example in the workplace and raise the mood of colleagues. But, social media and the 24/7 news cycle are an ever-present part of the workday. Leaders in the workplace need to remember this and work to keep the optimism and positive messages going. We all have bad days, but leaders need to be mindful to not bring their bad days to others. Steve Keating in a December 2102 "Leaders Set the Tone" blog writes: "As a leader it's very possible for you to say all the right things and still set the wrong tone. How, you ask, is this possible? Well, it happens because our people do what we do, not what we say. If what you say to do does not match what you actually do then you can be assured that your people will do what you do, not what you say."
So this July, my leadership message is simple: Leaders go on vacation or at least bring some lightheartedness to the office. Yes, we are not living in ordinary times, but taking a break from the weighty times can recharge our batteries to be better prepared for life's challenges. Deploying overseas in the military for a year, we worked seven days a week but I quickly learned I needed to relax every Sunday or the next six days were much too long. American needs great leadership more than ever in a year with its share of challenges. Leaders…let us set the example for the rest. Let's go on vacation or at a minimum…let us relax!
Laughter is an instant vacation. ~ Milton Berle