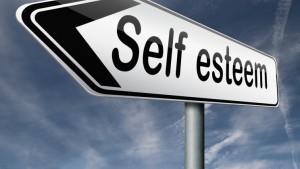 This past week, I and a few Leadership Spokane alumni had the privilege to listen to national leadership guru Jim Madrid who teaches that all things are possible if we as leaders believe. He beseeched the audience to keep leading well and comments that if we each endeavor to do five percent more, all things are possible. Madrid ended his presentation comparing Tiger Woods in his golfing prime to the last person in the PGA that year. The difference in the number of golf strokes between Tiger self esteemand the #134 golfer was three strokes per game. While close in number, the difference in earnings between the two competitors was a whopping $10 million. The difference in strokes…five percent.
Jim Madrid's advice…do five percent better…the results can be enormous.
Madrid also pointed out another important leadership trait that caught my attention. Madrid reflected on a topic I haven't addressed previously in this blog series—self-esteem. I am surprised I have not covered it before because of its absolute importance to effective leadership. Wikipedia defines self-esteem as a person's overall subjective emotional evaluation of his or her own worth. It is a judgment of oneself as well as an attitude toward the self. Leaders pick people up. Leaders inspire. Leaders motivate. How can a leader do any of things for others if they don't do the same for themselves?
Francisco Dao in his March 2008 Inc. article "Without Confidence, There is No Leadership" sums up the importance of self-esteem: "Self-confidence is the fundamental basis from which leadership grows. Trying to teach leadership without first building confidence is like building a house on a foundation of sand. It may have a nice coat of paint, but it is ultimately shaky at best. While the leadership community has focused on passion, communication, and empowerment, they've ignored this most basic element and in the process they have planted these other components of leadership in a bed of quicksand." As a program, we aim to develop confidence in our leaders the whole year. From the first curriculum days when the students each know themselves only by their first names to put everyone on even ground to the final days when we give them a service project asking them to change Spokane for the better, building confidence is our overall goal. Leadership Spokane is 1,200 alumni strong and that is our firm foundation, a foundation built on a legacy of excellence AND confidence.
Stuart Smalley was a fictional Saturday Night Live character that always spoke to himself in the mirror in comedic fashion to build confidence. Leaders do not need to follow this funny recipe for success. Rather they need to find their purpose and in doing so, they will drive confidence which will lead to effectiveness and excellence. Jim Madrid agrees saying purpose drives vision which drives performance.
Dr. Joe Rubino makes the point in his article on Self-Esteem-School. com "The Secret to Great Self Esteem and Leadership Success" that Michael Jordan would not have flourished on a soccer field. His skill and thus his confidence came on the basketball court. Michael Jordan knew his purpose was to win championships and his self-esteem was the passion behind his success. Rubino similarly remarks: "It would be hard to imagine someone who doesn't believe they can lead a country, putting themselves forward as a candidate for the elections. It takes self-confidence to put yourself forward for such a challenge." Self-esteem is the first step to overcoming challenges.
This past weekend, the Lilac Association led us through a number of events culminating with an outstanding parade celebrating our youth, our community and the military. For 78 years, it has been a fabulous celebration of our community and reflecting on this long history, I realize how important it has become for the region. All communities need their own mojo and this celebration boosts this community's self-esteem. Stuart Smalley jokingly quipped: "I'm Good Enough, I'm Smart Enough, and Doggone It, People Like Me." Leaders and communities with purpose don't need to recite this affirmation to build self-esteem. They know their purpose and hence they have vision which drives performance. Leaders always have self-esteem. Thank you Jim Madrid for reminding me of that!
Outstanding leaders go out of their way to boost the self-esteem of their personnel. If people believe in themselves, it's amazing what they can accomplish. ~ Sam Walton