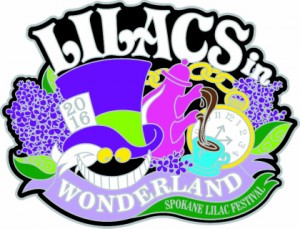 For Healthy Community Day, our adults and youth both focused on the servant leadership characteristic of stewardship and building community. It is the focus for the end of the year because that is what the culmination of all servant leadership characteristics should do, make the collective stronger so that the individual prospers. Listening, empathy, awareness and the other six servant leadership characteristics are there to serve the individual with the ultimate goal to strengthen the group. This ideal is even more important in this day and age when community organizations are on the decline. lilacsRotaries, church groups and local clubs are facing extinctions as Gen Xers and Millennials are not joining in the numbers that Baby Boomers did. This is leading to a diminishment of close personal relationships which is likewise shrinking relationships based on trust. Trust promotes dialogue, close relationships and friendships, which help build community cooperation.
Jann E. Freed, Ph.D., an author of "Leading With Wisdom: Sage Advice from 100 Experts" notes: "Leaders need to invest the time to cultivate, encourage, and nurture relationships. This might be one of the most important tasks for leaders as our society is losing its sense of community. Research indicates that people have fewer people they trust. Even though we can be "connected" 24/7, people report feeling disconnected. We may have thousands of "friends" on Facebook or connections on LinkedIn, yet many people are lonely. Many of us don't have front porches where the neighbors come and hang out so we get to know each other. We often define a 'good neighbor' as someone who does not bother us. In fact, we put up privacy fences to keep the neighbors out."
Well said Dr. Freed, well said.
This blog affords me the opportunity to write about the specialness of Spokane and this week is no different. There are many special community organizations in Spokane and one that annually champions this community is the Lilac Association. This week, they will celebrate their 78th year of promoting youth, our military and our community. In the 1940s, the Garden Club came together and started celebrating this community and the beautiful lilacs. It quickly evolved to salute the military on the third week of May, Armed Forces Day, and added a court of outstanding young ladies to celebrate our bright future. Seventy eight years later, an illustrious group of directors known as "purple coaters", led this year by a magnanimous Richard Logerwell, continue the tradition culminating with a parade this weekend. Judging the success of community events may be subjective but certainly an event that draws 150,000 citizens who come downtown to celebrate community, the military and youth is a stunning success.
We all cannot throw parades but each of us can make an effort to strengthen neighborhoods, community groups and our city. Cultivating relationships, building trust and participating in programs like Leadership Spokane, Rotary, Kiwanis, and faith-based groups is in reach of each of us if we desire to build community. As Jim Kouzes and Barry Posner state in "A Leader's Legacy," "People always want to know something about the person doing the leading before they're going to become the people doing the following." Leaders are stewards of their community. Leaders build trust. Leaders build community.
Without a sense of caring, there can be no sense of community. ~ Anthony J. D'Angelo