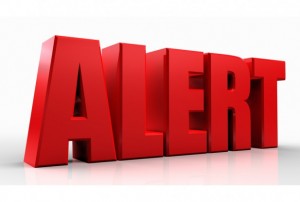 Leadership Spokane is committed to the truism that leaders always learn. This past weekend, Spokane said goodbye to one of two remaining Pearl Harbor survivors, an organization that once boosted 8,000 members nationally and 125 locally. The criteria for admittance to this club – be serving on the Hawaiian Islands on 7 December 1941 as an active duty military member. Seventy four years ago, Charlie Boyer, who quietly passed away April 15, was one of those 8,000 survivors who was dutifully taking his fellow sailors to church that fateful Sunday morning and upon returning to the naval air station, he spied a khaki-colored fighter buzz his truck and then turn its guns on the truck in a strafing run. Charlie alertly dove from his truck while it was in motion and rolled safely under a parked car saving himself. Not realizing it at the time, Charlie just witnessed one of the first attacks of the day since it would be five more minutes Alertbefore the fighter-bombers reached their main target, the battleships of Pearl Harbor. Charlie continued to serve his country until Japan surrendered and then continued to serve in the US Navy for another 40 years, a patriotic son of this nation. Even after his retirement, he continued to tell the Pearl Harbor story so that future generations would never let their guard down. As I listened to a moving eulogy yesterday from Carol Hipperson (author of the Pearl Harbor story "Radioman"), I was reminded of the motto of the Pearl Harbor chapters to always stay alert. I realized this is a motto every leader needs to heed.
Pearl Harbor was a devastating attack for America, and if not for the fortune to have the US carriers at sea, it may have been a fatal blow. The 9/11 attack has been described as America's second wake up call. As leaders, our job is to circumvent wake up calls by being alert. This is easier said than done. Complacency is the antonym of alertness and is by far the easier road to travel. In my time in the military, leaders avoid complacency by changing jobs routinely every one or two years. In the civilian marketplace, that is not the norm so complacency is an even bigger challenge to overcome.
Glenn Llopias is his Forbes August 2014 article "The Dangers of Complacent Leadership" notes: "Leadership is in danger; complacency is becoming the new normal. With the mounting pressure and demands of change management, leaders must carefully pick and choose their battles. In their efforts to propel action and secure the required investments, many grow frustrated as measureable progress towards moving the conversation forward gets caught in the corporate noise that surrounds them." He reminds us that in the increasingly competitive marketplace of ideas, accelerated by technology, leaders can be susceptible to fear and letting attention to detail fade. Llopias remarks: "Leaders are always in the spotlight and collectively everyone is watching everything they say and do. Don't allow complacency to disrupt your momentum."
Alex and Brett Harris' book "Do Hard Things," reiterates: "Leadership inspires energy; complacency saps it. Leadership enlivens attitudes; complacency dulls them. Leadership energizes you to think hard; complacency is a brain drain. Leadership is not satisfied with the problems and wrongs of the current situation; complacency says "OK." Leadership is tough. To stay on the leading edge of their followers, leaders need to work. Complacency is the path of least resistance. "Good enough" likes the company of complacency. Alertness is the antidote. Indeed, I soon start my third year of Leadership Spokane. We have been fortunate to have two good years in a row of adult student recruiting. Adult students are the lifeblood of our program. It would be easy to sit back and assume the third year would be fruitful as well but that risks the health of our program to the core. As such, I am already out recruiting for our third year knowing that is the right thing to do. It is the alert thing to do.
Charlie Boyer and America were surprised on 7 December 1941. Charlie lived his life dedicated to reminding America to never let her guard down again. As the Pearl Harbor chapters go dark with the passage of time, their message should not be forgotten. Alertness is just not a necessary prerequisite of national security. It also should be a principal tool in a leader's toolkit. Leaders must stay alert…it is their mission.
The price of freedom is eternal vigilance. ~ Desmond Tutu