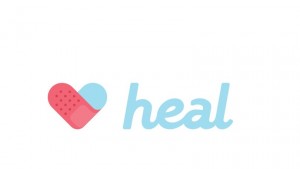 Leadership Spokane is committed to the truism that leaders always learn. Two weeks ago, we celebrated Arts Day where the focus was on the servant leader characteristic healing and the importance of creativity for leaders. Last week's blog zeroed in on creativity. This week's blog will highlight the importance for leaders to heal as they lead. This is my second blog on the subject but today with the political season causing so much division and disagreement, I opted to cover the importance of healing again.
First point to make is there are a plethora of leadership theories and philosophies published, but very few include the healing term. Robert Greenleaf realized that life is complicated and many suffer broken spirits. For leaders to move their groups collectively forward, he realized that both the leader and the follower needed to heal3be made whole. He writes in the "The Servant as Leader": "There is something subtle communicated to one who is being served and led if implicit in the compact between servant-leader and led is the understanding that the search for wholeness is something they share." Healing then becomes one of the unique characteristics that distinguish it from other leadership philosophies. To serve, one must seek to strengthen their followers. Strength comes from healing.
The most important implication from this philosophy is leaders need to be strong before helping others. Following back on my Boy Scout heritage, leaders should seek to be "physically strong, mentally awake and morally straight." As a self-described workaholic, this is an area where I endeavor to achieve in my own personal life. Exercise, sleep, vacation time are all areas I don't often model well, but I do realize it is important to effective leadership. "Example is leadership," after all, Albert Schweitzer stated.
Strong leaders are able to lead their followers by example and keep them whole. Leonard Doohan in his prescriptive article "Leaders are Healers: Leaders Must Heal Themselves" makes an apropos comment that "Perhaps, leaders should take an oath similar to the physicians; first do no harm." I completely agree. Doohan argues that to do no harm, leaders need to ensure they stay anchored on: "Self-discipline, temperance, a focus on others, a new view of self, a new commitment to integrity."
True servant-leaders offer so much to heal or strengthen their followers. Awareness and empathy are two characteristics that help leaders understand and motivate their followers. Doohan notes: "They must cope with the personally felt consequences of job stress, burnout, accidents, others' harassment, terminations, losses to the organization when workers retire, and even the pressures of success." Leaders who realize that life is not perfect, realize that followers have other concerns other than making their organization's mission go can gain loyalty and likewise help their followers focus on priorities at the right time.
Today, the presidential political season has energized divisive rhetoric across the spectrum. In a meeting with servant-leader national expert Larry Spears recently, I was struck by a comment he made that he rarely sees the terms servant-leader and politician spoken in the same breath. That is surprising given political leaders serve their constituents. But all leaders realize that a whole team and a whole follower is better able to move an organization forward. So while not often spoken about in popular leadership philosophies, the leadership characteristic healing is incredibly important to find unity, strength and purpose. Arts Day emphasized the importance of creativity. Leaders certainly create. In the same breath, leaders who heal and are healed themselves are powerful to the leadership equation. Wholeness is the result which leads to contentment and shared purpose. Yes, leaders heal and must always remember to "first do no harm ."
If you carry joy in your heart, you can heal any moment. ~ Carlos Santana