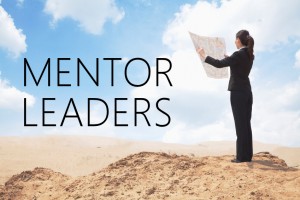 Leadership Spokane is committed to the truism that leaders always learn. The Class of 2016 is committed to bettering themselves every month. March was no different and I was incredibly struck by our first two class service projects focusing on one absolutely vital leadership tool, mentoring. This is my second blog on the subject but given its importance to expanding a leader's capacity and the Class of 2016's focus, I will revisit the power of mentoring.
Laura Entris from Entrepreneur wrote an August 6, 2015 blog which mentor-leader5 summed up the power of mentoring: "When questioned about their career trajectories, you'll find that most successful entrepreneurs credit a mentor or mentors. No one learns in a vacuum, and it's the men and women who are able to sponge up the wisdom of others – and then, when the time is right, pay it forward by becoming mentors themselves – who set themselves apart." This truism reaffirms the most powerful and hopeful point on leadership—it can be learned! We learn best by experience (i.e. 'school of hard knocks') and the easier path via others who are already graduates of the 'school of hard knocks.'
General Motor CEO Mary Barra's career has used a variety of mentors to learn and become the leader of an automotive empire. She writes: "When building your network of mentors, be honest about your mid- and long-term career goals, and how hard you are willing to work to achieve them. Then turn to those who best know you and your work. Earn their respect and trust so they will extend their personal capital to you with confidence and be your professional champion."
Entris's August 2015 blog concludes with an interview with Shark Tank's Robert Herjavec who learned on the fly from Avis Rental Car founder, Warner Avis. Herjavec implores learning leaders to get out and learn on the fly: "Stop the 'will you be my mentor?' emails and start being present to embrace the learning opportunities all around you. Ask your colleagues and executive team members for their points of view. Seek advice from your direct leader or leader once removed."
This is why the Class of 2016 class projects have been so powerful because they have promulgated the need to create mentors at every turn. In the first service project, just under twenty 2016 leaders took upon themselves the task of bolstering a mentoring symposium designed to strengthen the network for kids. Finding sponsors, procuring promotional items and making the conference a complete success, our leaders advanced the ball for mentoring in Spokane.
The second service project was equally impactful. The 2016 group found gourmet chefs, bought groceries, and visited Crosswalk, a downtown shelter for youth, preparing three exquisite meals for the youth. The mentoring piece was powerful indeed as the servant leaders helped prepare the meal, served it to the youth and then sat down and spent three evenings getting to know them and 'mentoring' them.
In total, it was textbook servant leadership where all our 2016 leaders chose projects with the aim as Robert Greenleaf reminds us: "It begins with the natural feeling that one wants to serve, to serve first." Ultimately, as recruiting season comes to a close for Leadership Spokane class of 2017 (April 1), I remember this is exactly what our program is all about: provide a network of mentors to come to class monthly and provide them lessons of life to make them better leaders. It is exhilarating to see our current class before graduation take their mentoring to the next level by taking what they have learned and mentoring others. We have three classes left but the Class of 2016 has certainly earned their diplomas.
An important task for every leader is to lead their followers through current crisis; a second task is to look out to ensure there are leaders willing to take the reins down the road. To achieve the latter, mentoring is a must. "Train your replacements" is a chant in the US military to ensure it will always remain the best of the best. As Herjavec says "embrace the moment" and mentor NOW…who do you mentor? And who mentors you?
Leaving Crosswalk, I could only feel a sense of joy when I heard a youth exclaim: "This was the bomb!" Yes, leaders mentor….
The delicate balance of mentoring someone is not creating them in your own image, but giving them the opportunity to create themselves. ~ Steven Spielberg