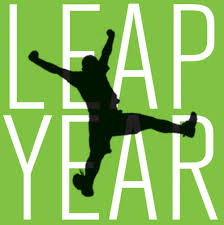 Leadership Spokane is committed to the truism that leaders always learn. This week, an extra day is added to February to once again sync our annual calendar to the astronomical one which is based on the Earth traveling around the sun. Known as leap year because it causes holidays like Christmas to "leap" over the day of the week it was held last year, it gives us an extra day to lead.leap year It also gives us a chance to reflect on the importance of respecting time.
The passage of time is inescapable and a leader's success is often measured against a ticking clock. Leaders should view time from two perspectives. On the one hand, servant leaders should respect their followers' time. Not being punctual, wasting their followers' time or creating inefficiencies are all areas a leader needs to avoid as a measure of respect. A leader by definition should help manage the time of others and as such, being respectful is a prerequisite for good management and that management should also extend to managing one's own time as well.
Beyond respecting their followers' time, a leader must also manage the time of an organization. Christina Bilinskiof of Rutgers Business School in a March 12, 2012 article remarks: "Leaders with strong time management and organizational skills are able to role model powerful techniques for their team members, making everyone more productive. Key factors in strong time management are being aware of the vision, setting specific and realistic goals, setting and communicating priorities, and having the discipline to follow the plan." Clearly, a leader needs to give a timetable to complete certain goals. Without specific goals, an organization will wander and productivity will suffer.
Henna Iman in a May 2013 Forbes article makes another important point for leaders to internalize on time. She explains that the Greeks had two words for time…one, "chronos" dealing with our traditional view of time passing. The Greeks also had the word "Kairos," which according to Wikipedia is defined as "a passing instant when an opening appears which must be driven through with force if success is to be achieved." In other words, even as leaders look ahead for the organization, they must also focus on capitalizing on the here and now. For example, leaders must find time to listen to their followers. Leadership always remains a difficult balancing act and time management is no different as leaders can't forgo planning for the future but also must not let the here and now be forgotten.
In a nutshell, time stops for no one, but as leaders, we must not let this law of nature let time management consume us. Rather servant leaders need to be respectful of their follower's time, realize that time-based goals are part of every organization's progress and always, always capitalize on the moment, using their skills for others. Yes, good leaders are always present for the moment. So this leap year, may we pause and realize that while the second hand keeps ticking, time should be respected for the possibilities it provides. In a leap year, those possibilities are even longer….
"Yesterday's the past, tomorrow's the future, but today is a gift. That's why it's called the present." ~ Bil Keane