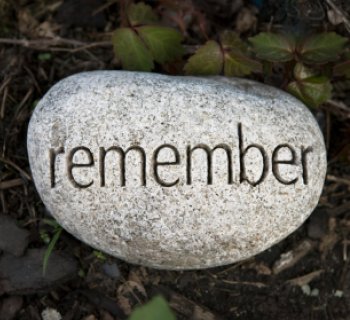 Leadership Spokane is committed to the truism that leaders always learn. This week, Leadership Spokane starts back with its adult curriculum focusing on diversity within our community. Last week's blog reminded us of the importance for leaders to remain resolute as they enter the New Year. Leadership is about moving forward. That said, I do applaud major media outlets taking a look back at the leaders who made a difference for our country over the past year. Time Magazine's Person of the Year and other similar type proclamations do much to celebrate leadership giving an example for others to follow. Leaders Lend a Hand Bozzi Media is one local media group that routinely celebrates leaders in its publications, honoring local leaders whether they be young or old for their contributions to move the Inland Northwest forward. Thank you Bozzi Media for never forgetting leadership matters.
At the start of the New Year, I am most struck and often saddened by the number of high profile leaders who pass on every year. CBS Sunday Morning always does an exceptional job chronicling leaders who made America a better place to live – this year they captured 150 such leaders who said their final goodbyes in 2015. What is most poignant is these incredible leaders remind us that leadership never fades. The accomplishments of leaders last well beyond their years and remind us that the core test of a good leader is whether he or she left a better place when they move on.
Here is a toast to just a few of those amazing leaders who set a pace for us to now follow. Some were older, like Yogi Berra who was larger than life but also made us laugh with his folksy sayings… "The future ain't what it used to be." Some were middle-aged like ESPN Sportscaster Stuart Scott who we grew up with on TV and saw valiantly fight cancer reminding us it is a disease that remains the emperor of all maladies. He left us with these inspirational words: "When you die, it does not mean you lose to cancer. You beat cancer by how you live, why you live and in the manner in which you live." Other leaders we said goodbye to before their time like 19-year-old Lauren Hill, who lost her battle with brain cancer, but not before fulfilling her dream of playing college basketball: "This has been the best day I've ever had," she said, after competing with the Mount St. Joseph University team. She remains a symbol of strength for all who knew her.
Other leaders we lost were iconic and a symbol of strength during the darkest days of World War II. We sadly lost Mary Doyle Keefe, a telephone operator during the war who posed for Norman Rockwell's "Rosie the Riveter" in 1943. Rosie remains a symbol today that America can always do it. Two other leaders who led the way, like Mary, include Jane Briggs Hart who was a pilot who dreamed of blasting into space on a Mercury rocket. She passed all the tests to qualify and set the stage for others to follow. Betty Tackaberry Blake flew Army fighter planes during World War II, one of the first women to do so. In 2015, all combat roles in the military were opened to women. Jane and Betty led the way.
Ben E. King, a famous soul and R&B singer of the 1960s, passed away last year but he left us one of the songs of the century, "Stand By Me", which provided comfort to a nation in turmoil in the 1960s and again in the 1980s. This should be the motto of every leader…Stand By Me….
Every year new books come out on leadership. That is a good thing to keep it fresh, but the one thing history teaches us is mankind seldom changes. Learning from those who came before is the best method to learn leadership, bar none. Remembering those icons who blazed trails is thus always a worthwhile means to learn, and certainly it is vital to honor those who gave their all, to serve others.
I close this blog remembering a quiet hero who gave life to 669 children in 1939. Nicholas Winton gave humanity hope in a very dark hour. He rescued 669 children from the horrors of the Holocaust. He was also to arrange for their escape from Nazi-occupied Czechoslovakia nine months before the war started. He had vision to see what was coming, he had courage to risk his life, he had compassion for others. It is hard to fathom the good that came from those 669 children who went on to live amazing lives and had children and grandchildren. His heroic story was not known until 1988. When CBS reporter Bob Simon asked Winton why he'd kept it secret, he replied, "I didn't really keep it secret; I just didn't talk about it." Simply stated, his biography is a motto for the rest of us: "If It Is Not Impossible…"
Nothing is impossible with "leadership" and this New Year, Leadership Spokane remembers those in 2015 who showed us this is true…leaders remember.
"Those who cannot remember the past are condemned to repeat it." ~ George Santayana