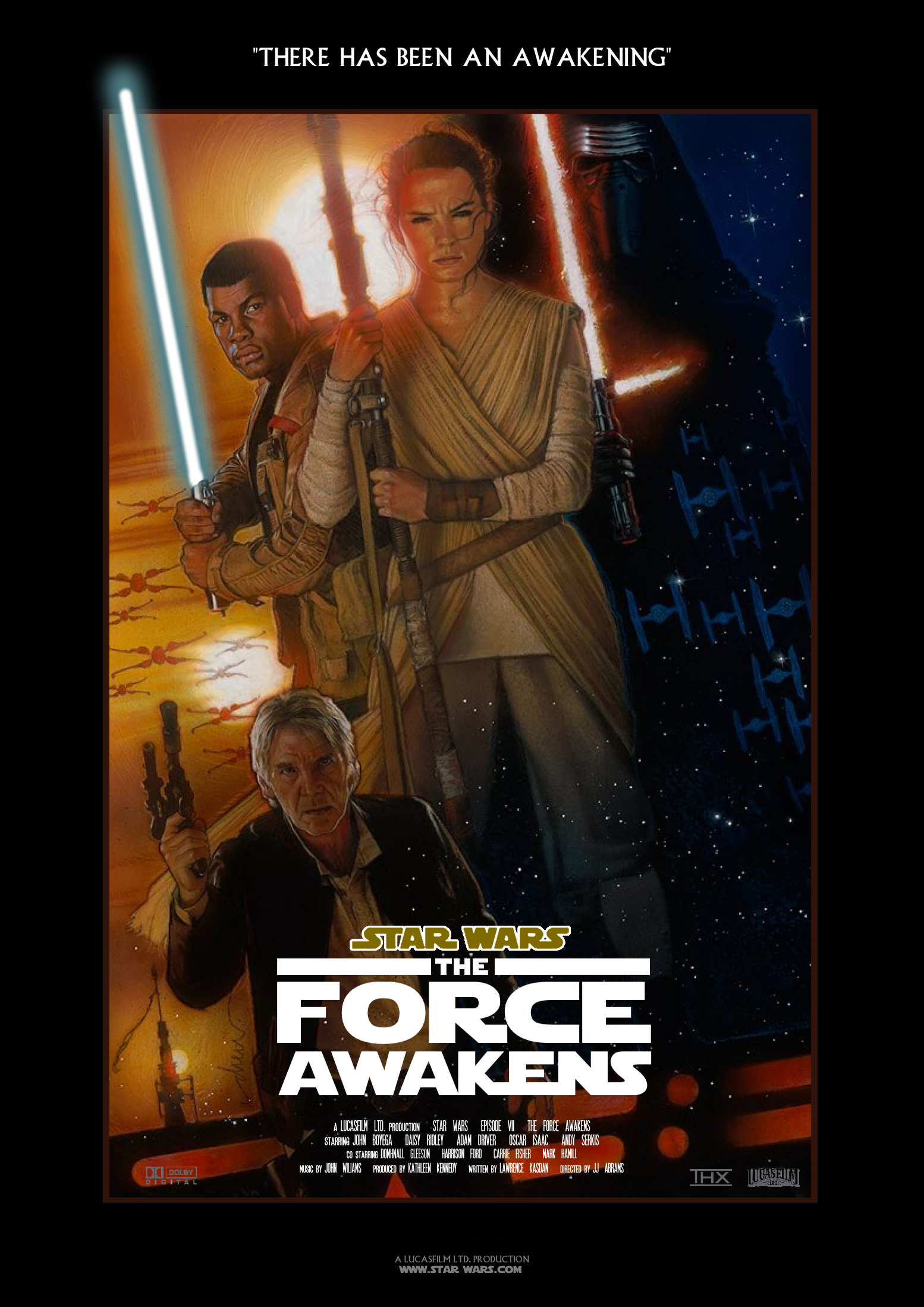 Leadership Spokane is committed to the truism that leaders always learn. This past week, the most anticipated movie in over a decade opened to rave reviews: Star Wars, The Force Awakens. A big fan myself, it brought back memories from the 1970s and 1980s as I eagerly stood in long lines to attend the first sequels. As I witnessed the new movie break world box office records by over $30 million dollars this weekend, it occurred to me its popularity owes to its familiar storyline we all find appealing. Leaders Lend a HandClassic literature follows a straight forward pattern: 1. Initial harmony 2. Harmony disturbed 3. Hero is found 4. The quest 5. The trials 6. Harmony re-established
The original Star Wars trilogy absolutely followed this storyline with Luke Skywalker undertaking a quest to help the Rebel Alliance defeat the Emperor. By the third movie, the quest is complete with the Emperor defeated and the "good forces" celebrating together as harmony is restored. This storyline matches our own noble ideas of justice and fairness and creates a contentment that makes the movie very appealing. The Lord of the Rings followed the same literature recipe to similar financial success.
How does this relate to leadership? Quite simply, each of us are on our quests seeking harmony in our own lives. Just like Luke, more often than not, we are minding our own business when events conspire to force a reaction. The very, very first principle discussed on day one in Leadership Spokane is "leadership is a choice." Luke chose to head out with Obi Wan to help Princess Leia. We too must choose to lead when harmony is disrupted.
In Star Wars mythology, leadership is amplified by a fictional ally, "the Force": "Life creates it, makes it grow. Its energy surrounds us and binds us." The good warriors, like Luke, use the force to strengthen their abilities and ensure success. In real life, the "force" is our leadership philosophy that guides us, corrects us when we show weakness, and certainly grounds us when we need strength. Leadership Spokane teaches a "servant leadership philosophy," defined by Robert Greenleaf: "The servant-leader is servant first… It begins with the natural feeling that one wants to serve, to serve first. Then conscious choice brings one to aspire to lead."
This next month, millions of fans will flock to see new characters channel "the force" as they seek to escape day to day challenges to "visit" for a couple of hours "a galaxy far, far away." In reality, we all are on a leadership quest of our own. For those who choose to restore harmony in the lives of others have chosen to be "servant leaders." It is indeed a conscious choice to aspire to lead, a choice that in many ways can be considered heroic because it is a lonely place to step out and take a chance. John Maxwell reminds us "Leadership is the willingness to put oneself at risk."
Ultimately, we all enjoy the hero story because it is the story of our own lives. We all are on a quest to find harmony in our lives. The servant leaders amongst us are those who help bring that harmony to others. It is a choice. This week, "The Force" has awakened in movie theaters worldwide, but that is Hollywood talking. The good news for all us, leadership can awaken anytime we chose. For Leadership Spokane, the force of leadership awakens daily!
Leadership is unlocking people's potential to become better. ~ Bill Bradley