Event Calendar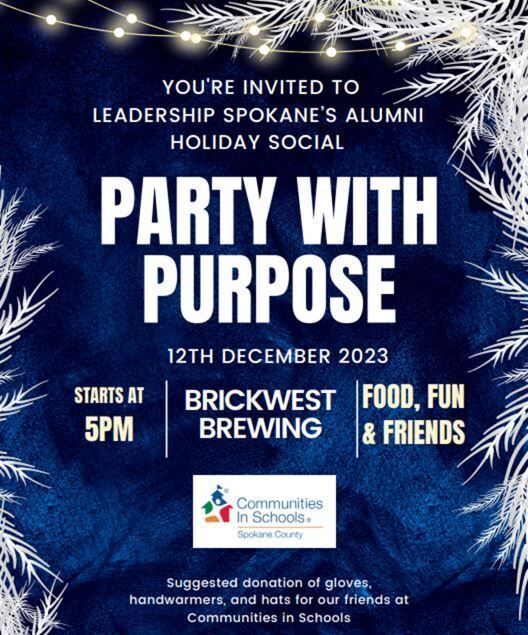 Calling all Leadership Spokane Alumni and Class of '24:
We are excited to invite you to our annual Alumni Holiday Social on December 12th at Brick West Brewing, located at 1318 W. 1st Ave, Spokane. The event will be held from 5pm to 7pm and will feature snacks and great company.
This year, we again partner with Community in Schools, Spokane County, to help make the holiday season a little brighter for those in need. They are in need of **gloves, hand warmers, and hats**. We encourage you to bring any of these items to the event to donate.
This is a wonderful opportunity to reconnect with your fellow alumni, celebrate the holiday season together, and give back to the community. We hope to see you all there!