Event Calendar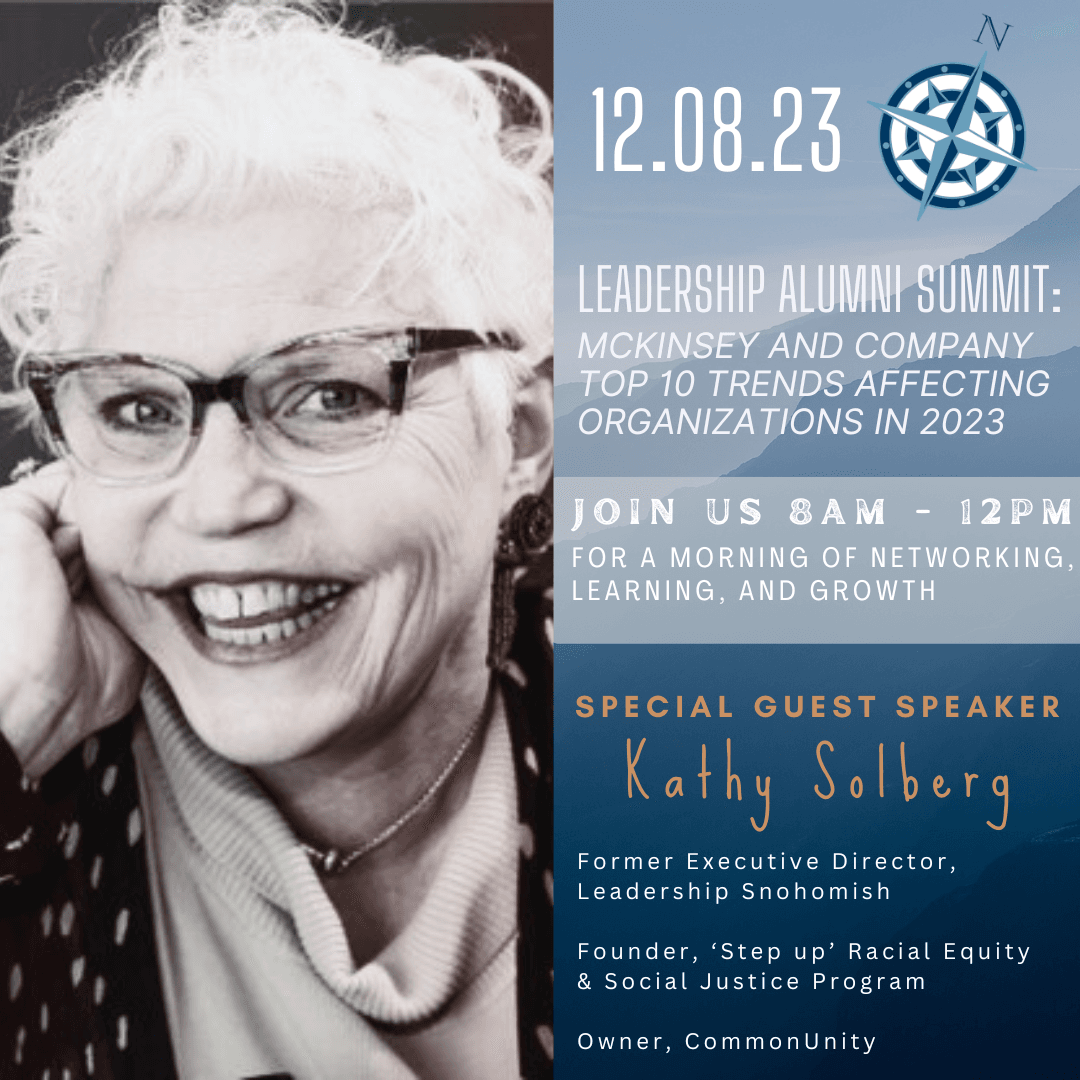 About the event:
McKinsey and Company came out with their State of Organizations 2023 report this year. We will spend time looking at the top 10 trends they outlined and explore how they are impacting your organization, with a lively mix of presentation and discussion. We will also get out our anticipation and impact lenses to look and think ahead to 2024 proactively preparing to move into the new year.
From defining work, AI, resilience and the capability chasm to DEI, mental health, efficiency and leadership - we will discuss and dissect 10 topics using the combined braintrust of Leadership Spokane alumni to look ahead while learning from where we have been. Our event is open to the public!
About the venue:
The Valley Library is the newest location of the Spokane County Library District which opened earlier this year. We will be meeting in the Diane E. Zahand Community Room, which is located just inside the main entrance doors.
In order to leave room for the patrons of the library, we request that Leadership Alumni Summit participants park on the street.
Please check-in upon your arrival.