Event Calendar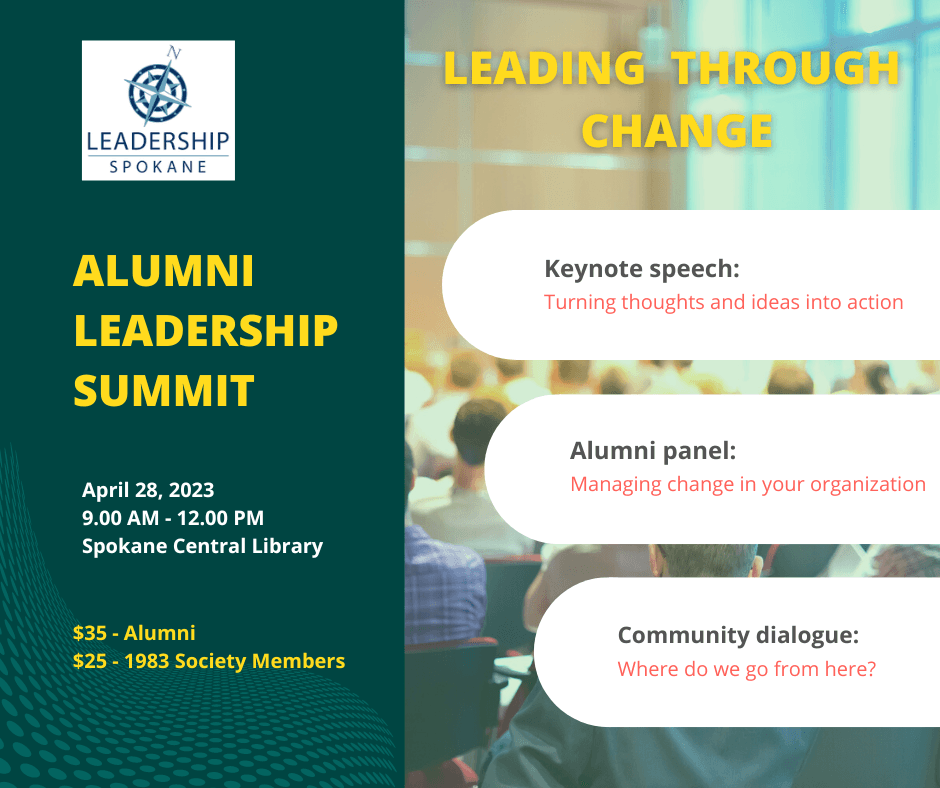 Alumni Leadership Summit - Leading Through Change
As alums, we've all experienced the power and possibility of Leadership Spokane. But now that we've graduated, how can we continue our leadership journeys and build and maintain intentional connections with other alumni?
By attending the inaugural Alumni Leadership Summit! Join us 4/28 from 9-12 for a Leadership Spokane "class day" just for alumni! Through impactful speakers, panel discussions and actionable tools and resources, you'll leave feeling inspired and empowered to put your learning into action!
By creating space for necessary and powerful community conversations, we'll re-establish existing alumni connections and build new ones as we explore how we can continue to give back to and keep making our organizations and city even better!
See you in April to experience again the magic, connection and potential of your Leadership Spokane year!