Event Calendar
LTC Olga Custodio, USAF (Ret)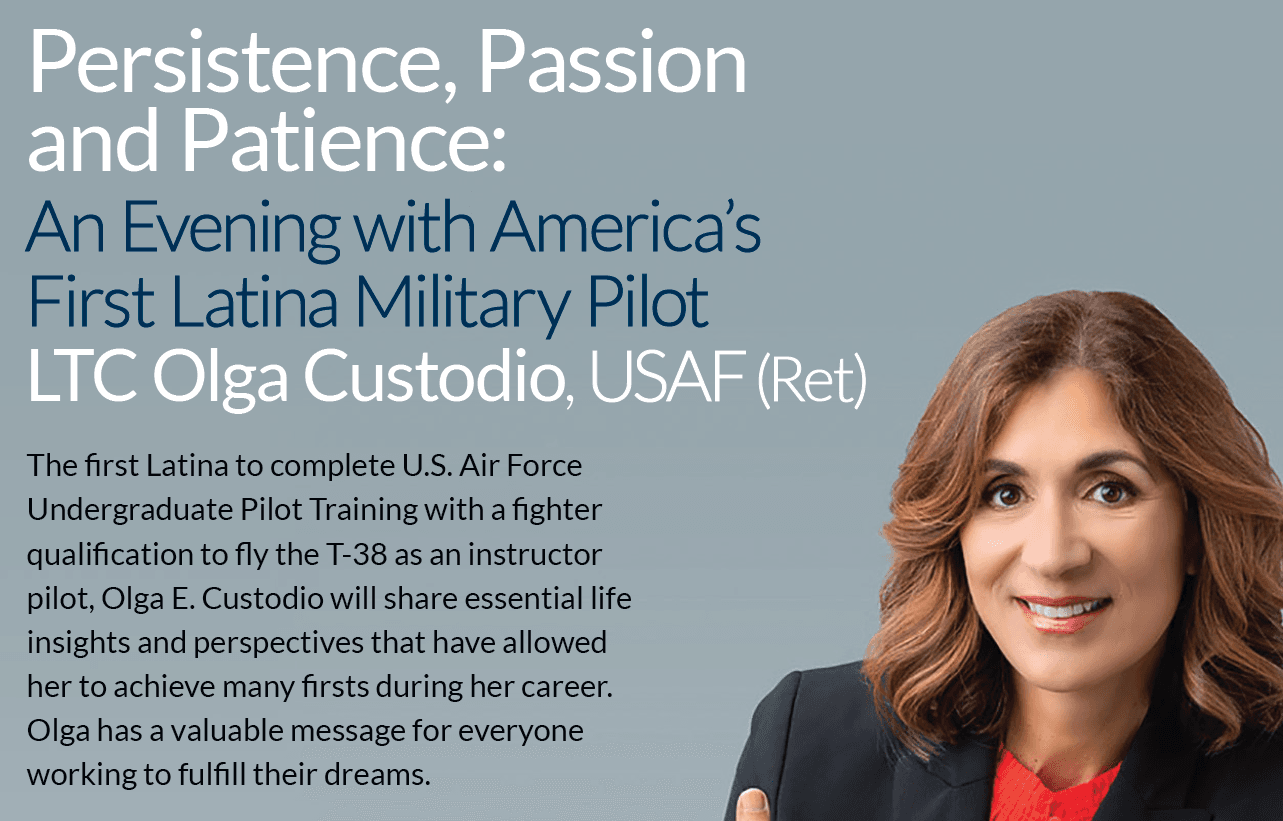 Take a selfie at the event and email it to: leadership@leadershipspokane.org to get credit for 1 tour.
Persistence, Passion and Patience: An Evening with America's First Latina Military Pilot LTC Olga Custodio, USAF (Ret)
The first Latina to complete U.S. Air Force Undergraduate Pilot Training with a fighter qualification to fly the T-38 as an instructor pilot, Olga E. Custodio will share essential life insights and perspectives that have allowed her to achieve many firsts during her career. Olga has a valuable message for everyone working to fulfill their dreams.
Date: Tuesday, October 4, 2022
Time: 7 – 8:15 p.m.
Venue: The Myrtle Woldson Performing Arts Center
To get complementary tickets, please follow this link: https://www.gonzaga.edu/about/president-leadership/presidential-speaker-series