Event Calendar
Spokane Veteran's Forum Virtual Field Trip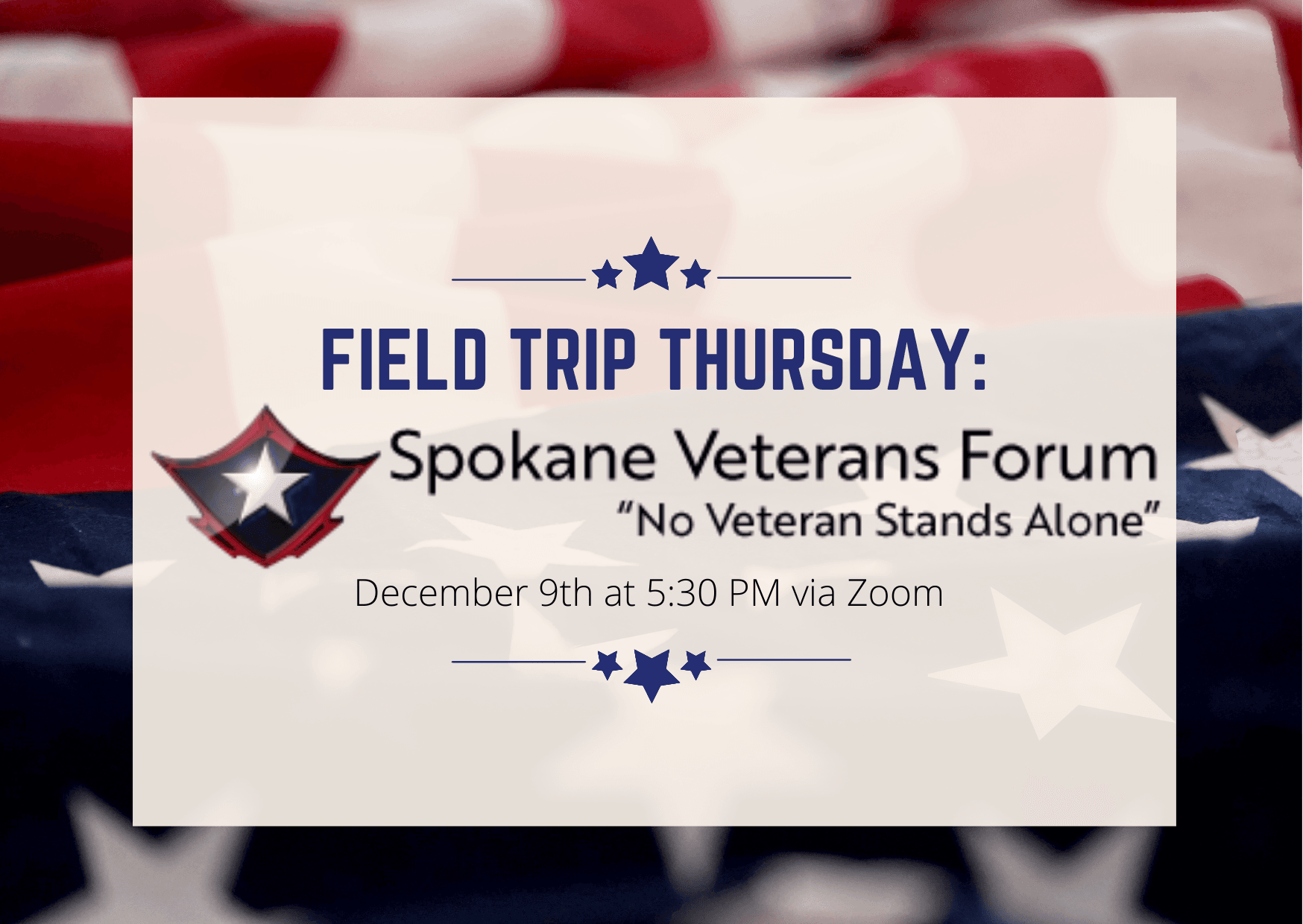 WHAT IS THE VET COURT?
VET Court is a therapeutic court program designed to provide a non-adversarial resolution process for all veterans who have served in the military and have committed misdemeanor offenses.
Some have been diagnosed with Post Traumatic Stress (PTS), Traumatic Brain Injury (TBI), or Military Sexual Trauma (MST). Veterans from all branches and theaters of service are included.
The Spokane Veterans Forum (SVF) is a 501(c)(3), non-profit organization that provides mentoring, educational, therapeutic, and life enhancing services to military veterans referred from regional Veterans Enhanced Therapeutic Courts (VET Court). The SVF was established in 2010. The SVF Program prepares veteran defendants to take their place as upstanding citizens in society and saves the community the cost of incarcerations.