Event Calendar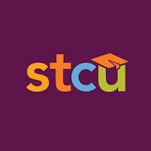 It's Field Trip Day!!! See Spokane from a different viewpoint...and a bus window! Spend the morning part of our session touring points of economic interest and the afternoon hearing from local leaders. Pack a water bottle and wear comfortable shoes (depending on the weather you might want to consider a jacket and umbrella).
PLEASE ENTER AT THE BACK OF THE BUILDING USING THE ENTRANCE NEAREST E MISSION AVENUE.
Enter the parking lot behind the building from either E Mission Avenue, or E Appleway Avenue.